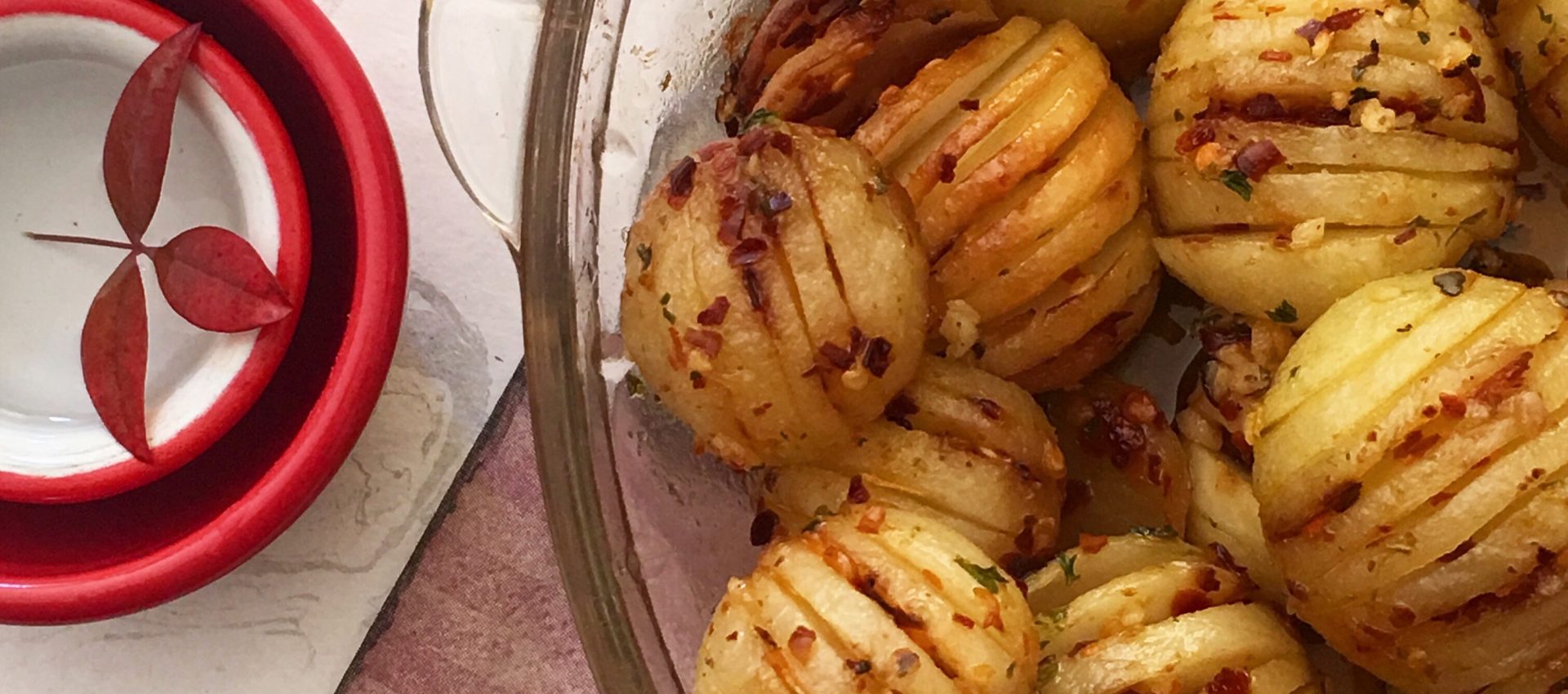 Directions
1Pre heat the oven at 150 degree C.Peel the potatoes , add chopped coriander leaves. I prefer baby potatoes.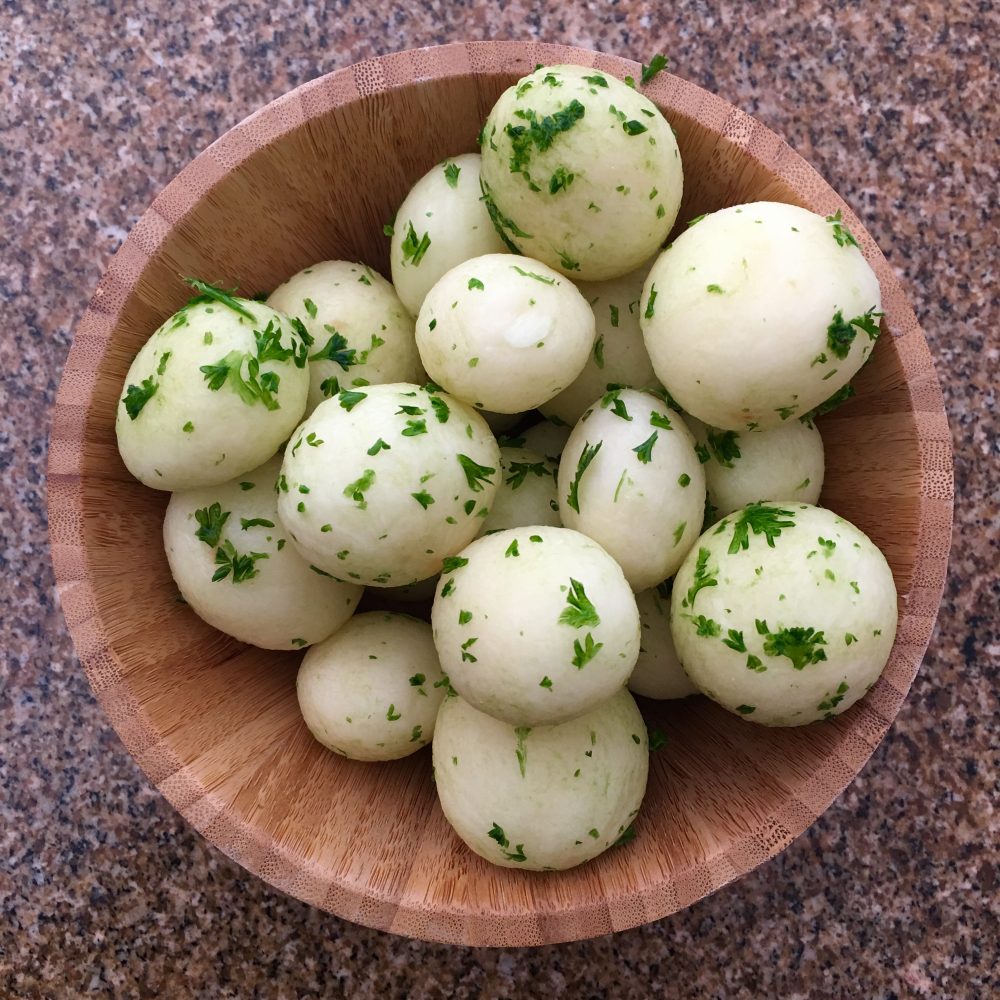 2Make slits in the potatoes. Make sure to stop at least 1⁄4" before the bottom .Do not cut all the way through.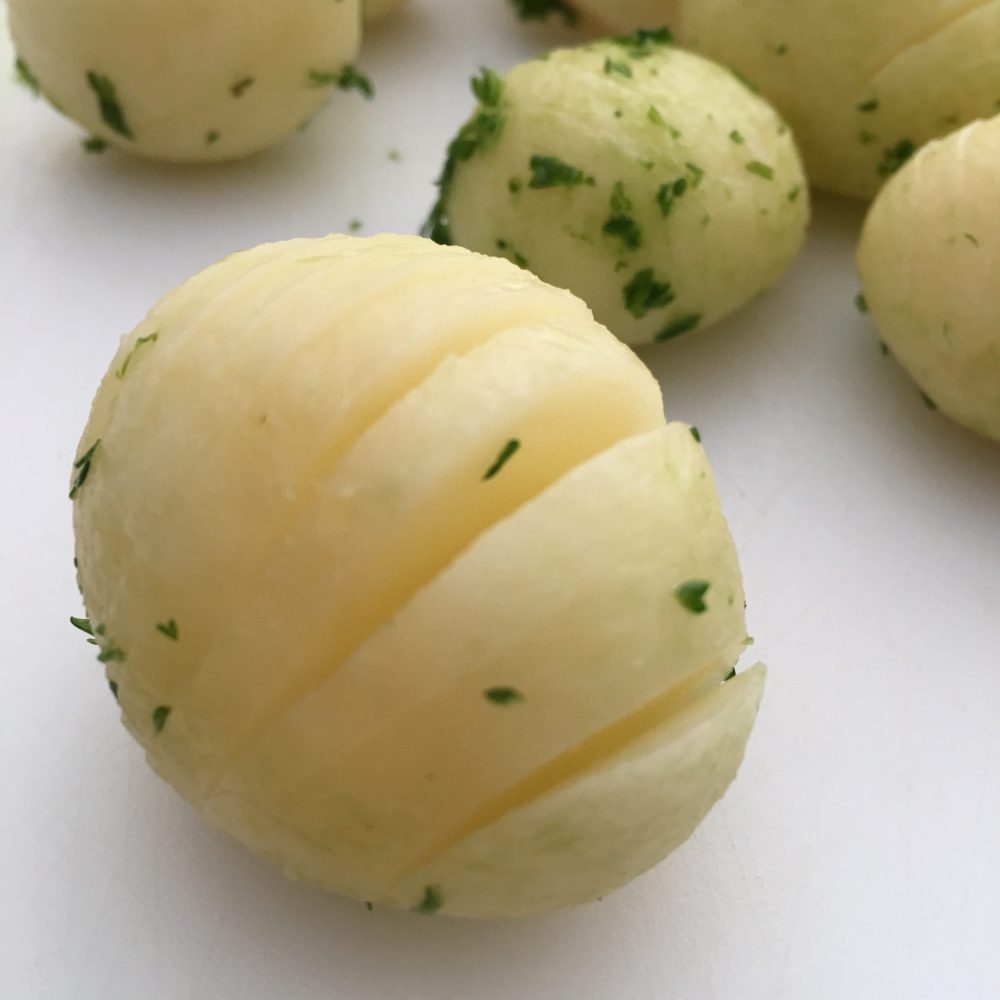 3Microwave olive oil ,red chillies and salt in a bowl. Drizzle chilli oil generously on the potatoes.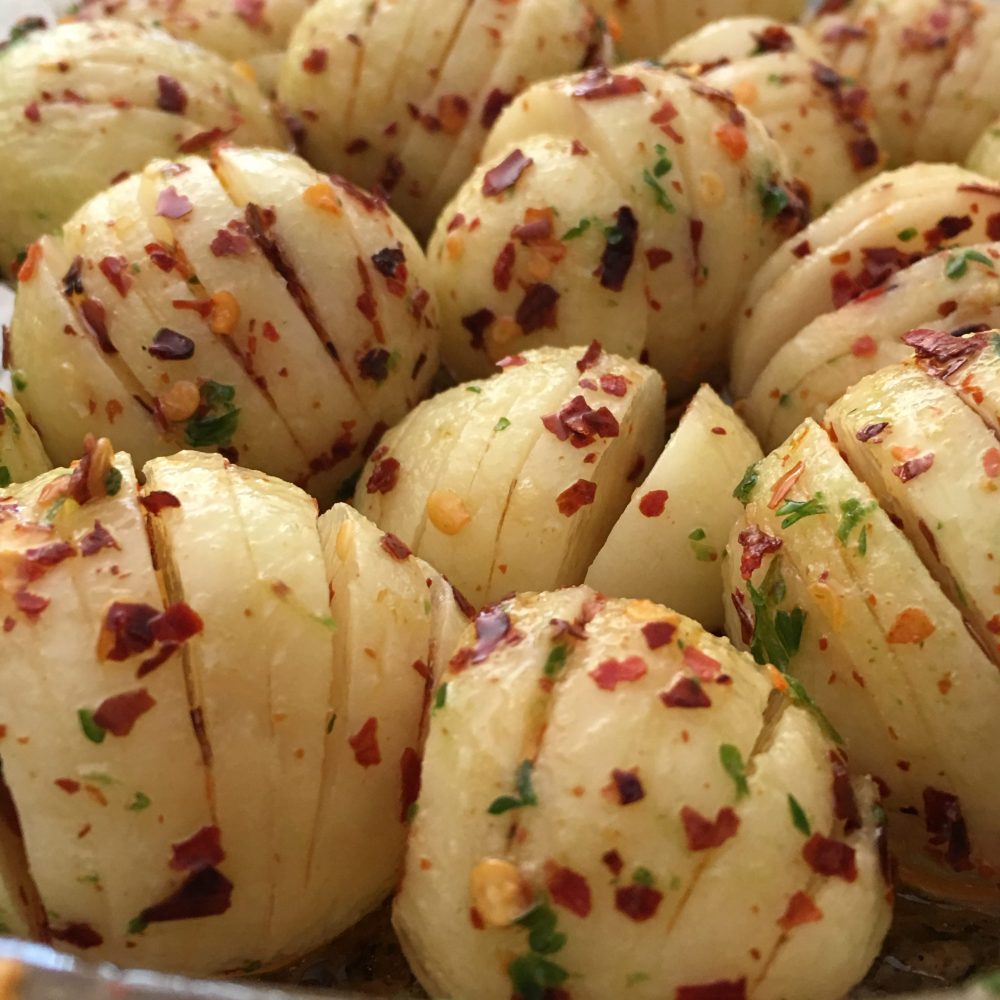 4Place it in a oven proof glass pan or a baking tin and bake for 45 mins.
5Mix salted butter, chopped garlic, pepper and Italian seasoning well.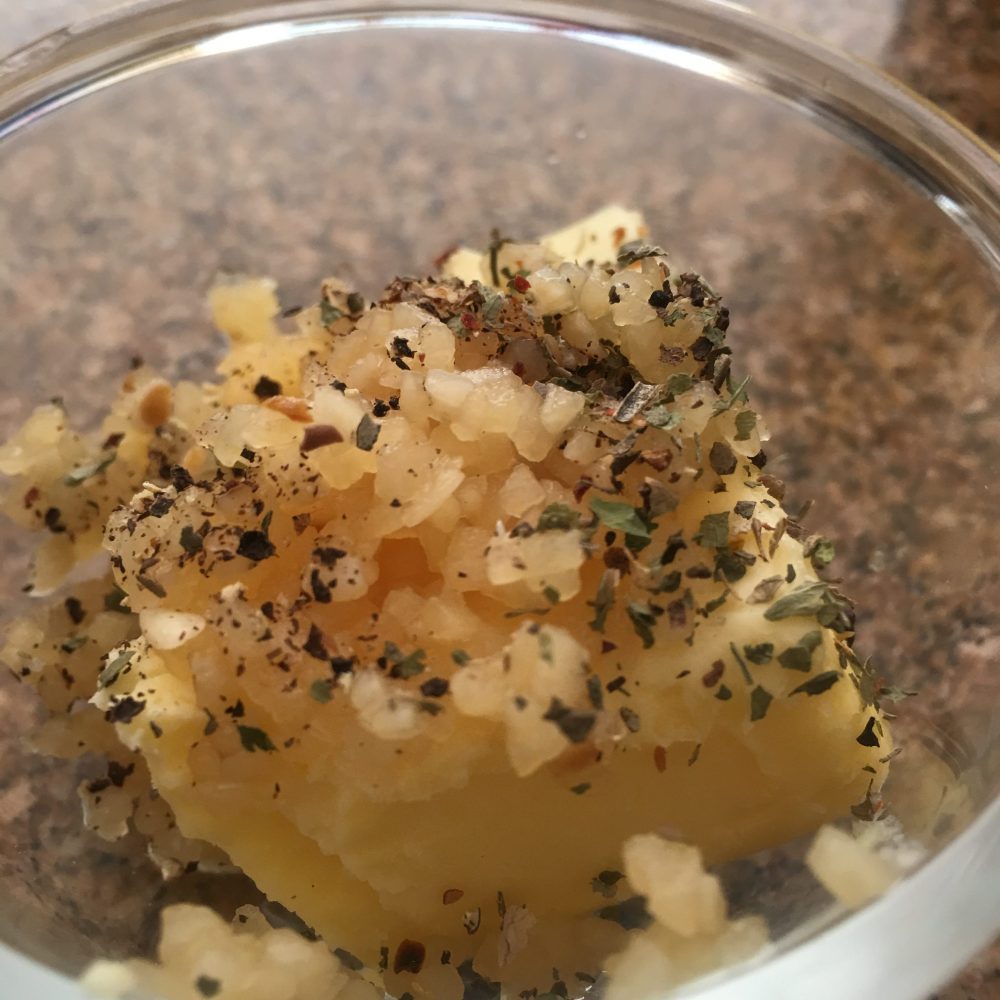 6Use a hand whisk to aerate it.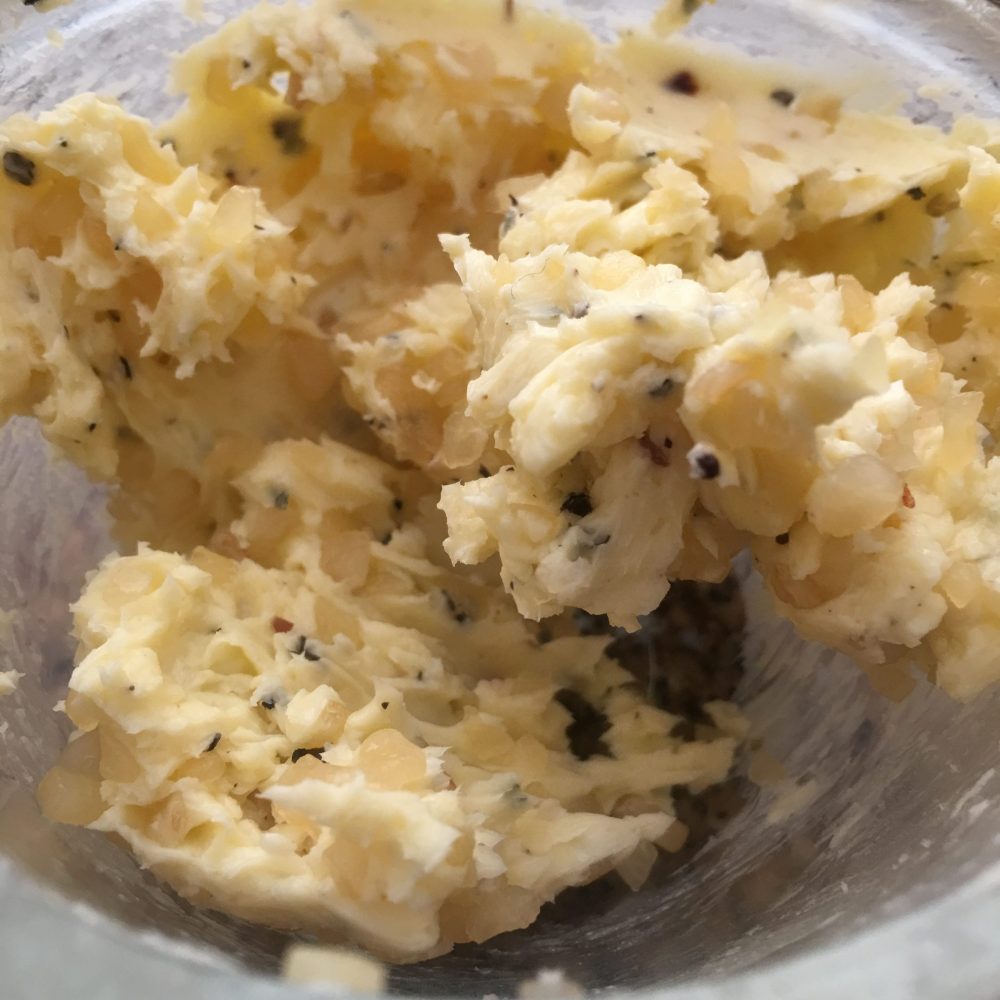 7Now take the potatoes out of the oven and apply garlic butter on the potatoes liberally.
8Keep it back in the oven and bake for another 15 mins.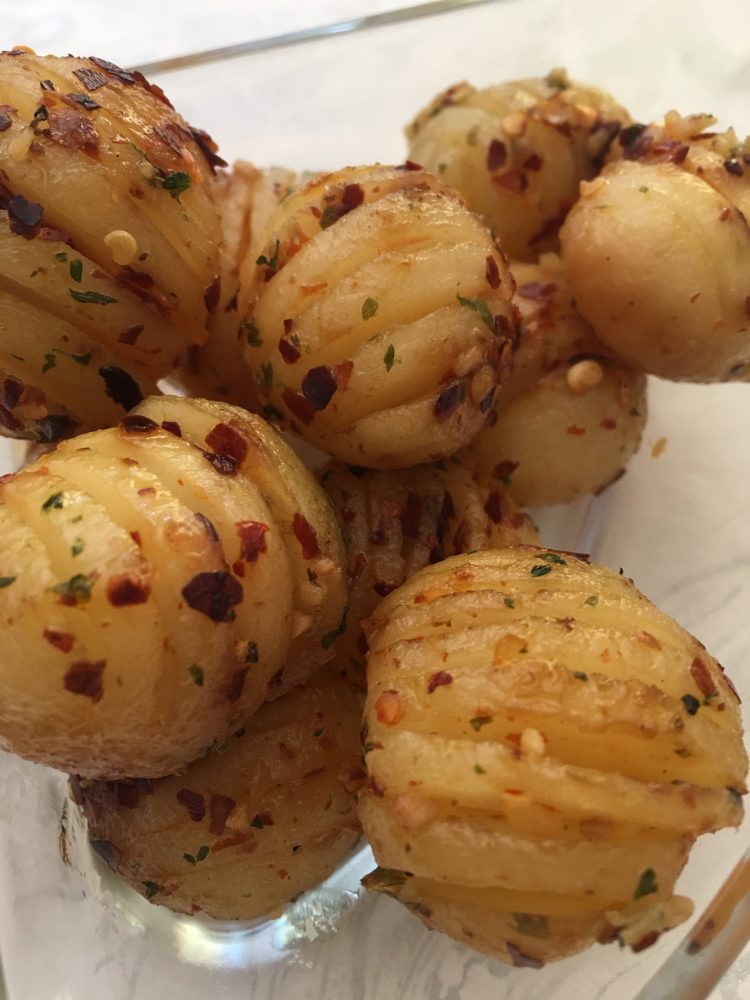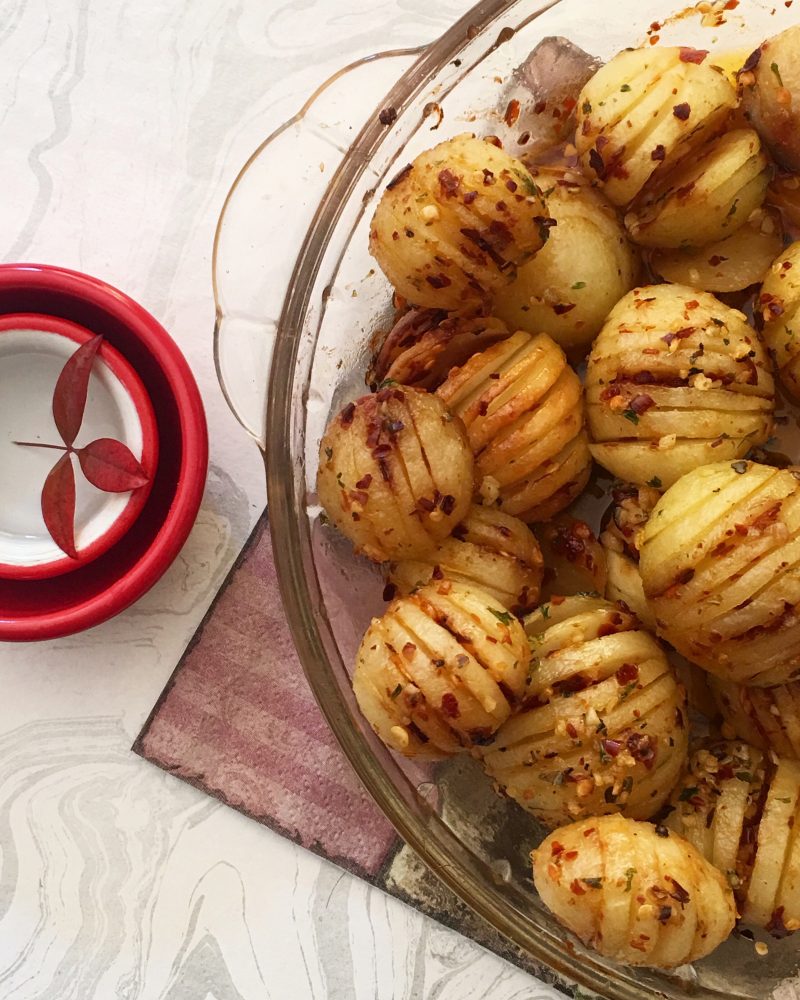 4 Reviews