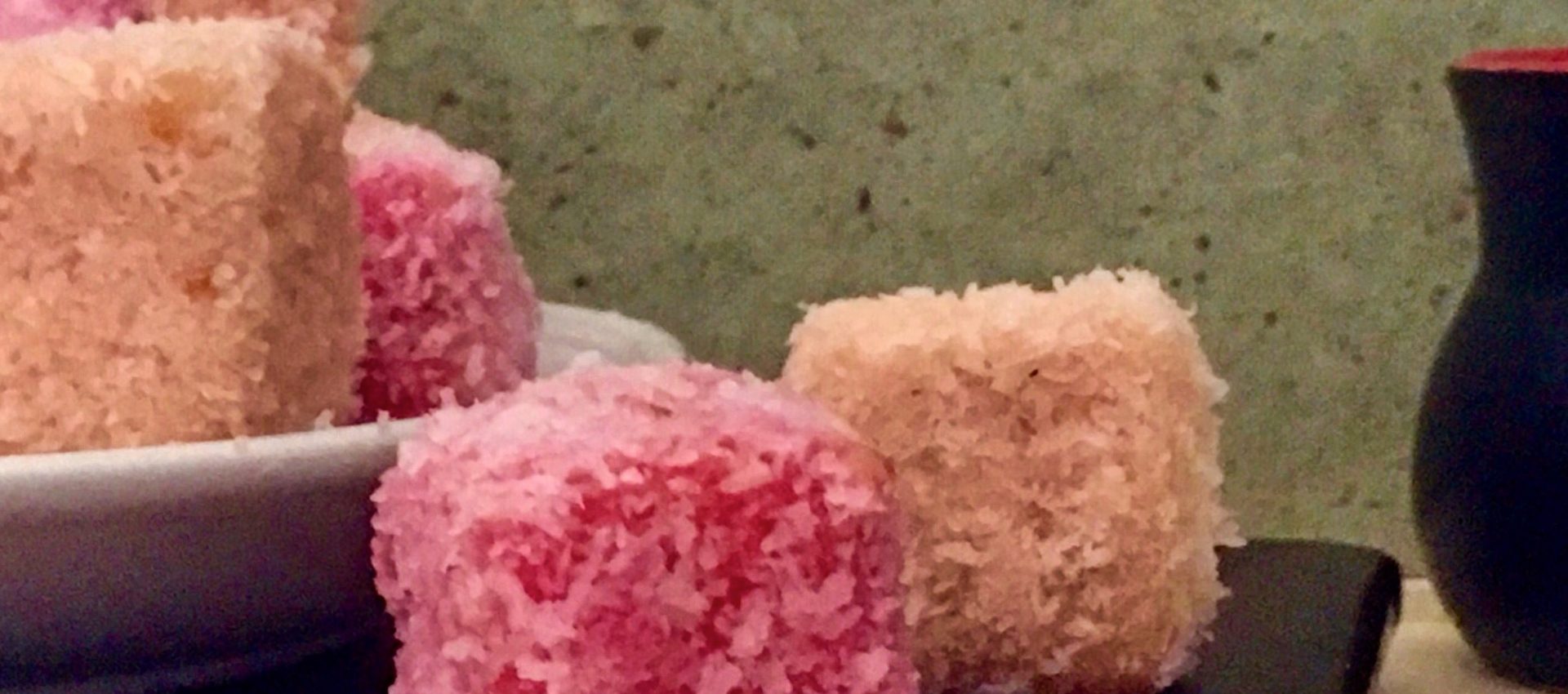 Directions
1Pre heat the oven at 140 degree C. Grease and dust a 11" x 7 1/2 " rectangle cake tin . Sift flour, baking powder and salt thrice . Separate egg whites and yolk. Powder the granulated sugar .
2Beat the egg whites until stiff by adding 1/4 of powdered sugar .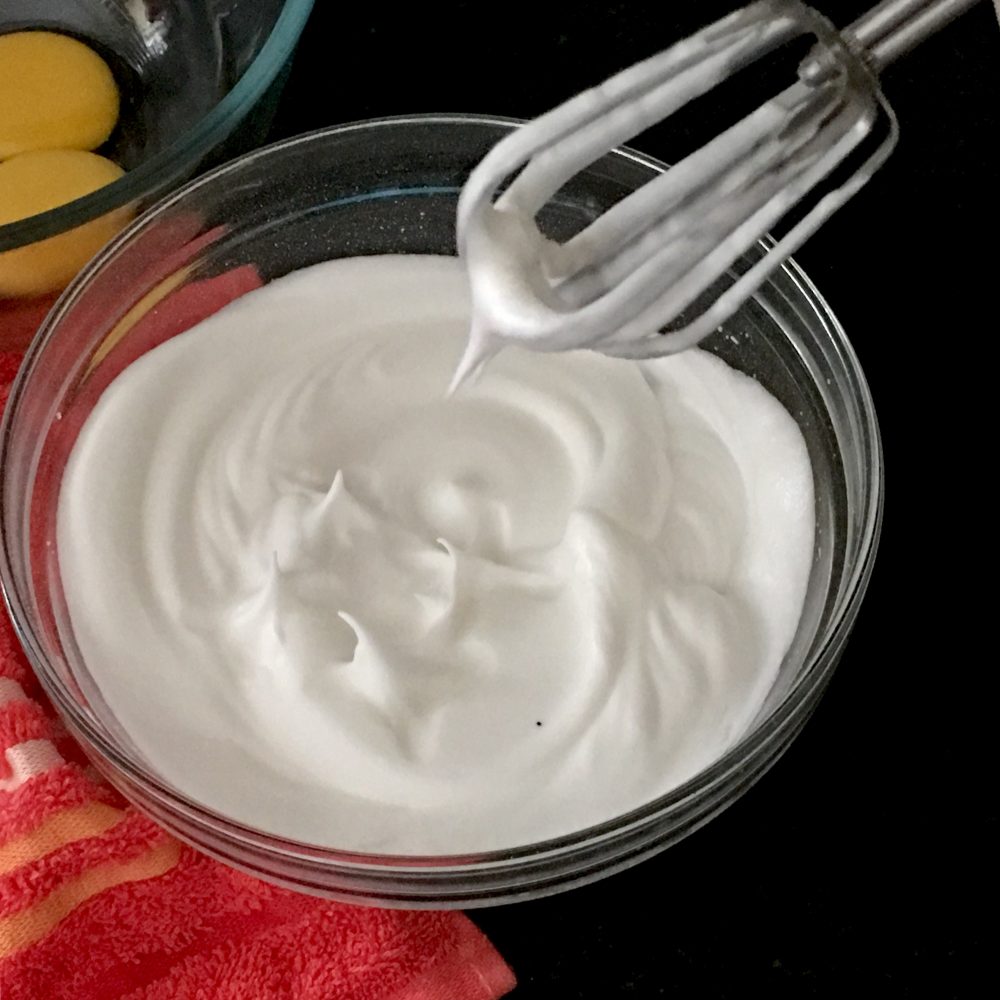 3In another bowl,beat the egg yolks for a minute and add rest of the powdered sugar and water . Add vanilla essence .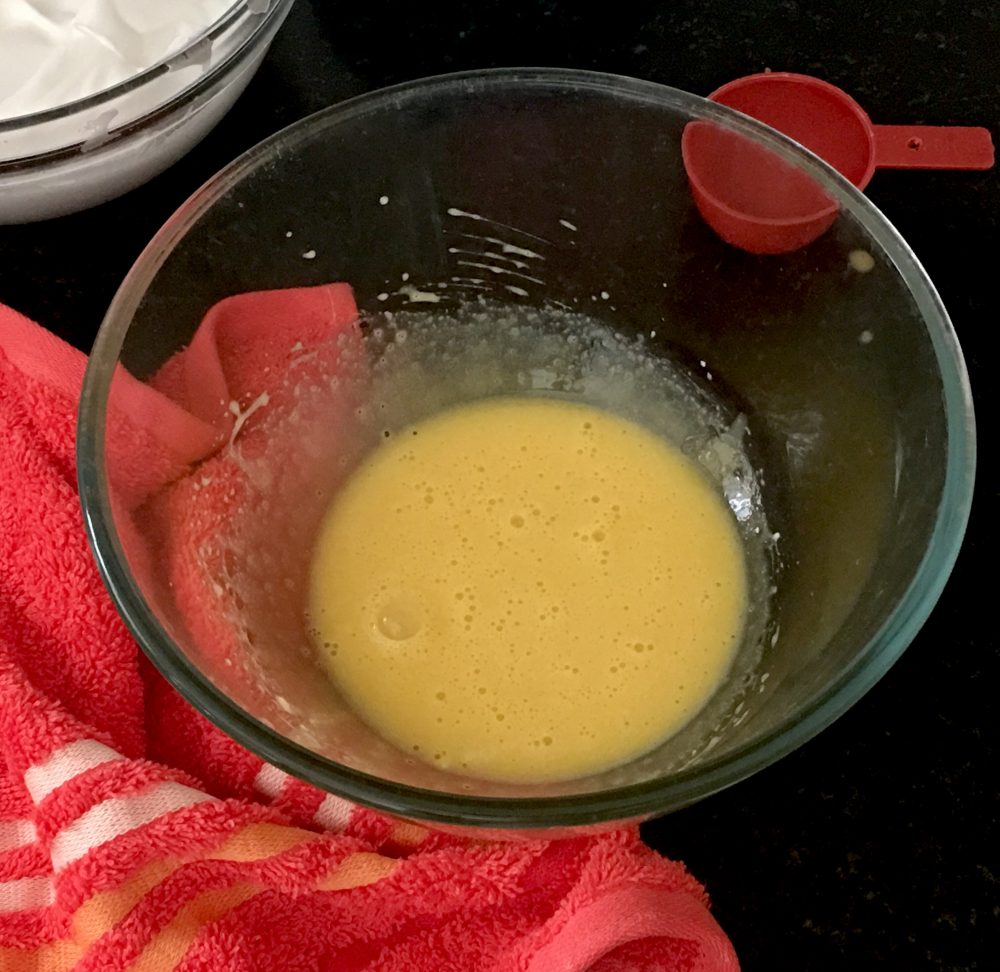 4Continue beating until it is almost stiff and light yellow in colour.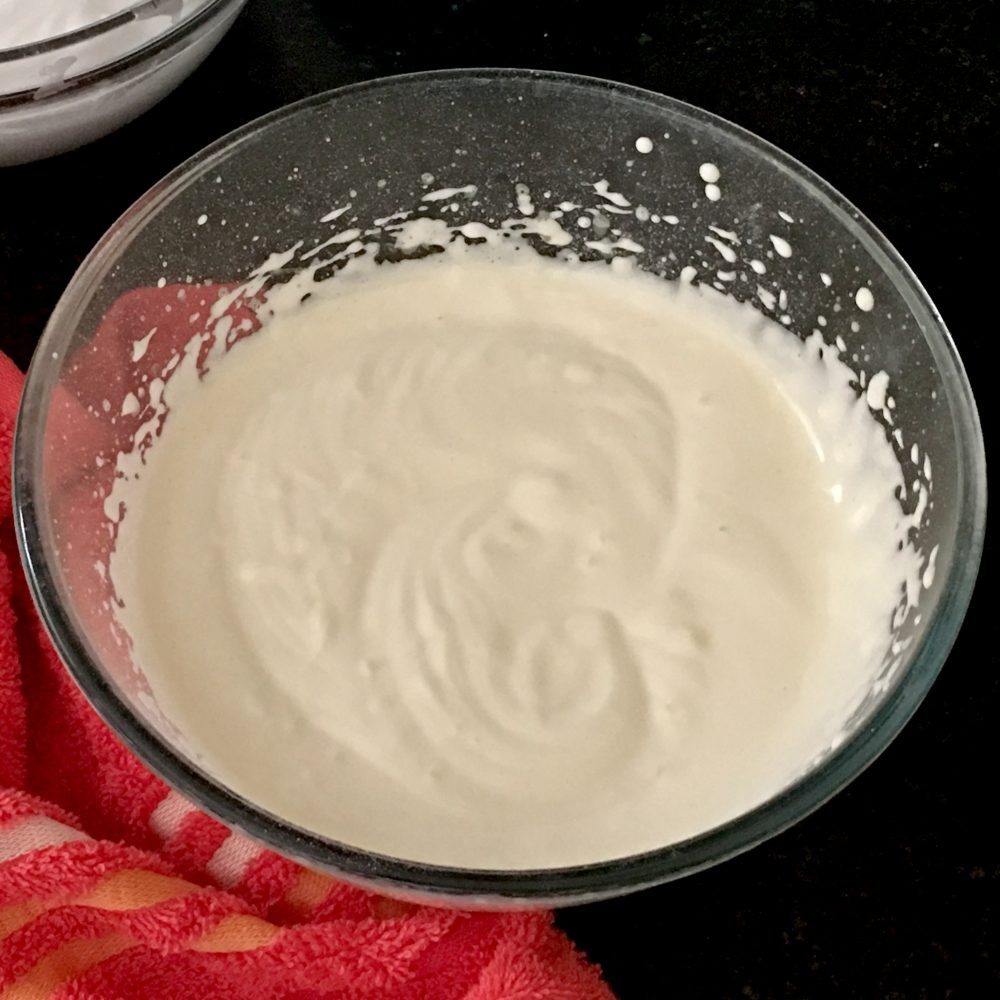 5Gently fold in flour .Do not stir the batter.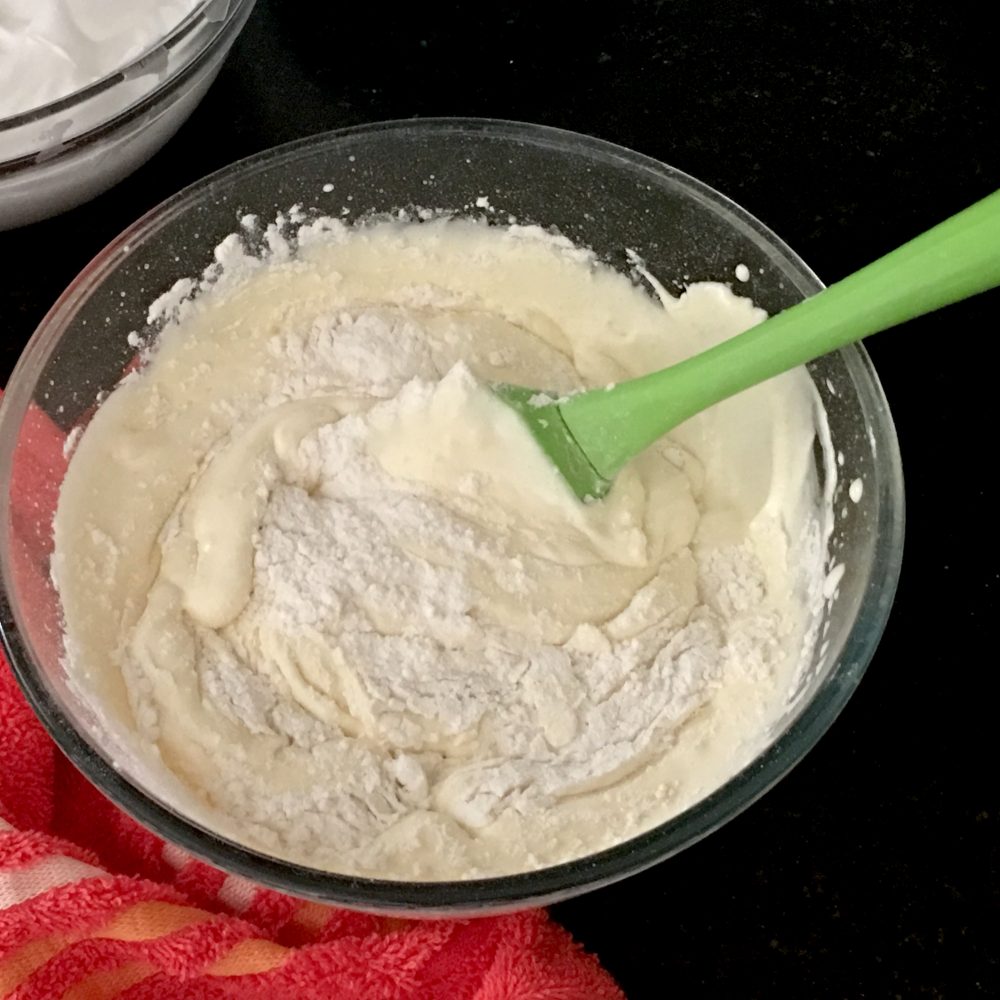 6Now gently fold in beaten egg whites . Add desiccated coconut .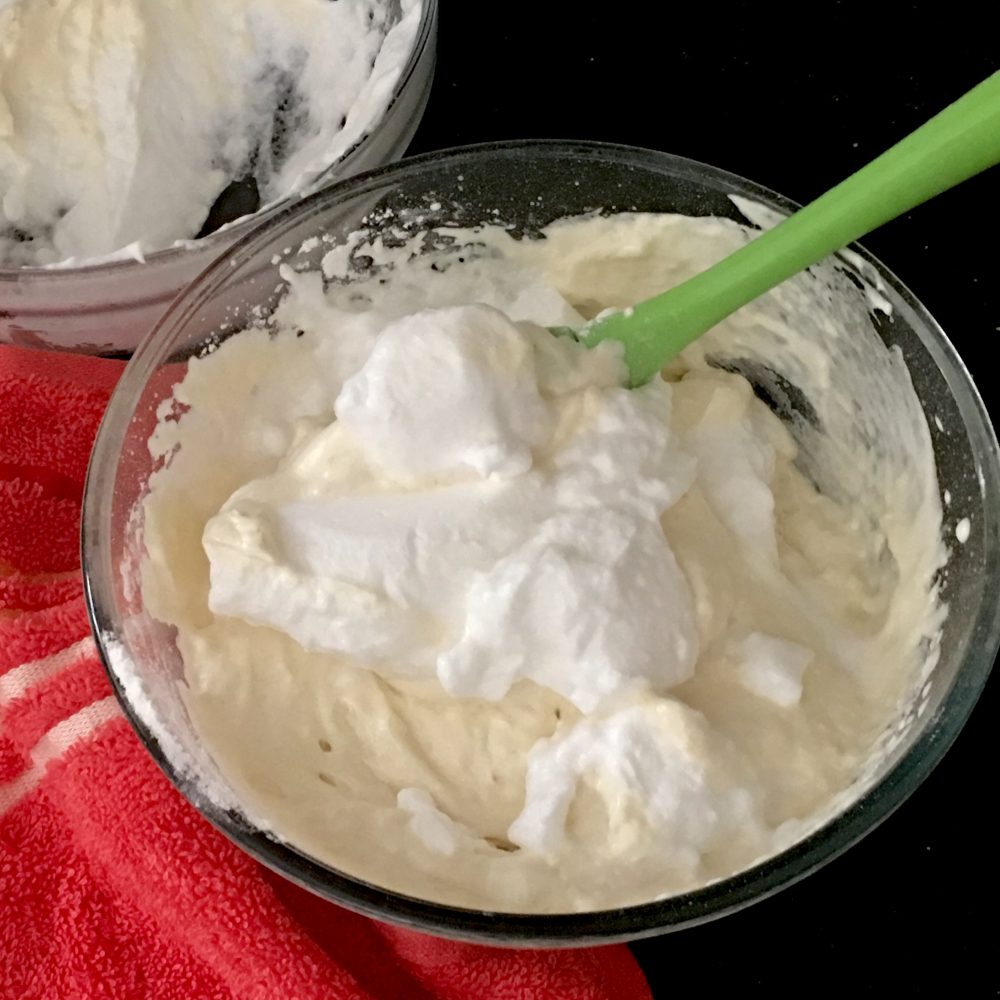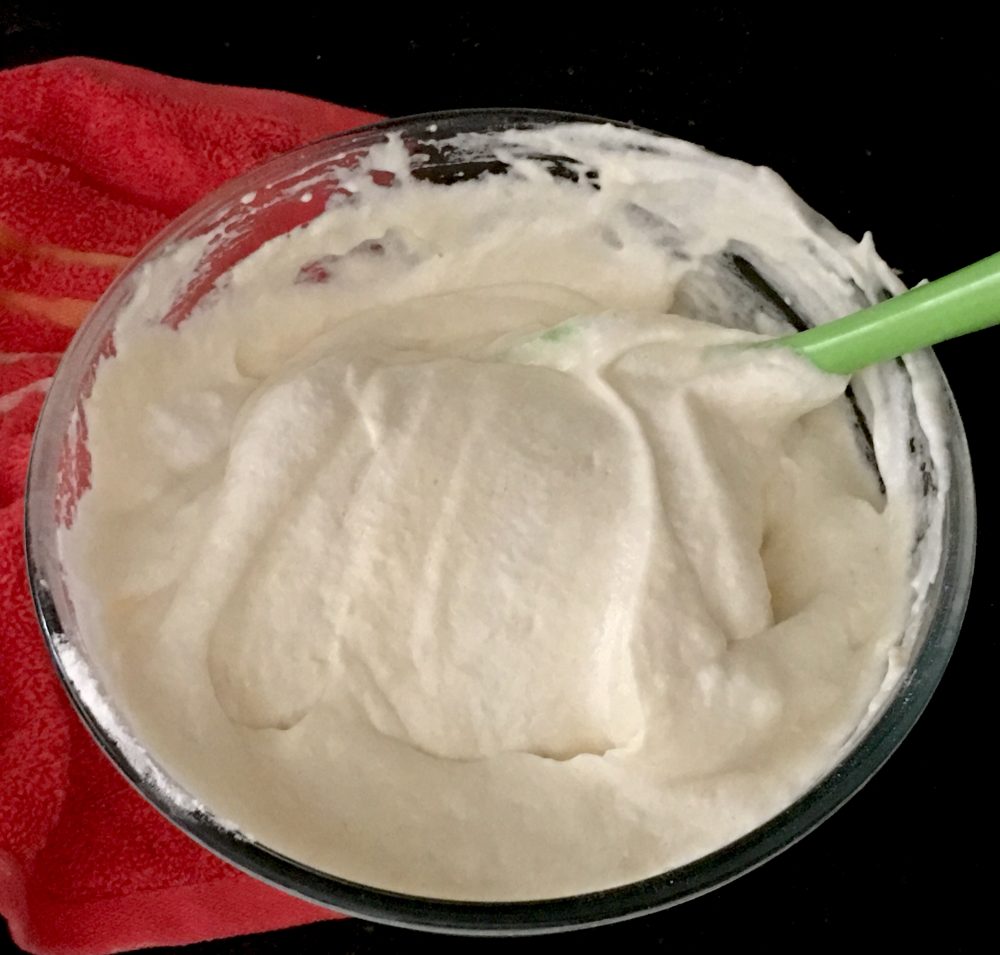 8Transfer it in to the prepared baking tin and bake for 14 -15 minutes or until done .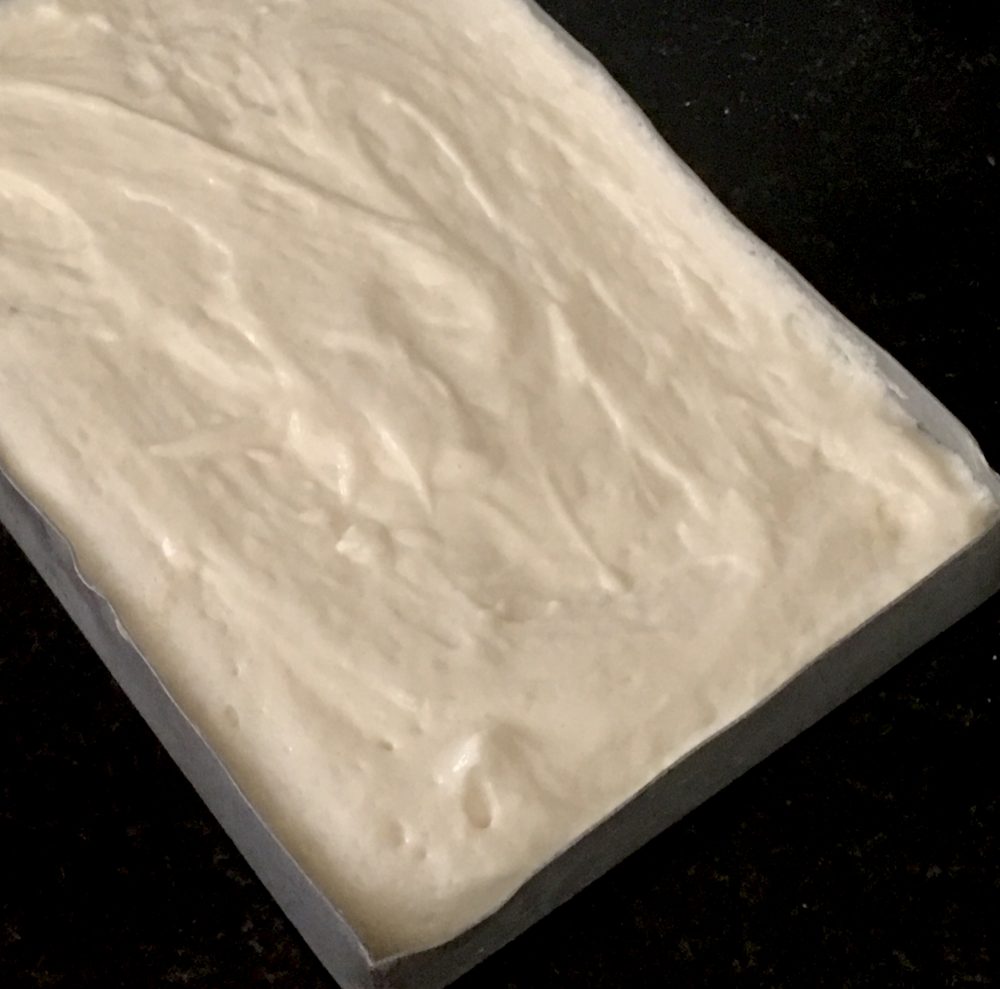 9Let the cake cool well . Cover it with cling film and refrigerate for half an hour .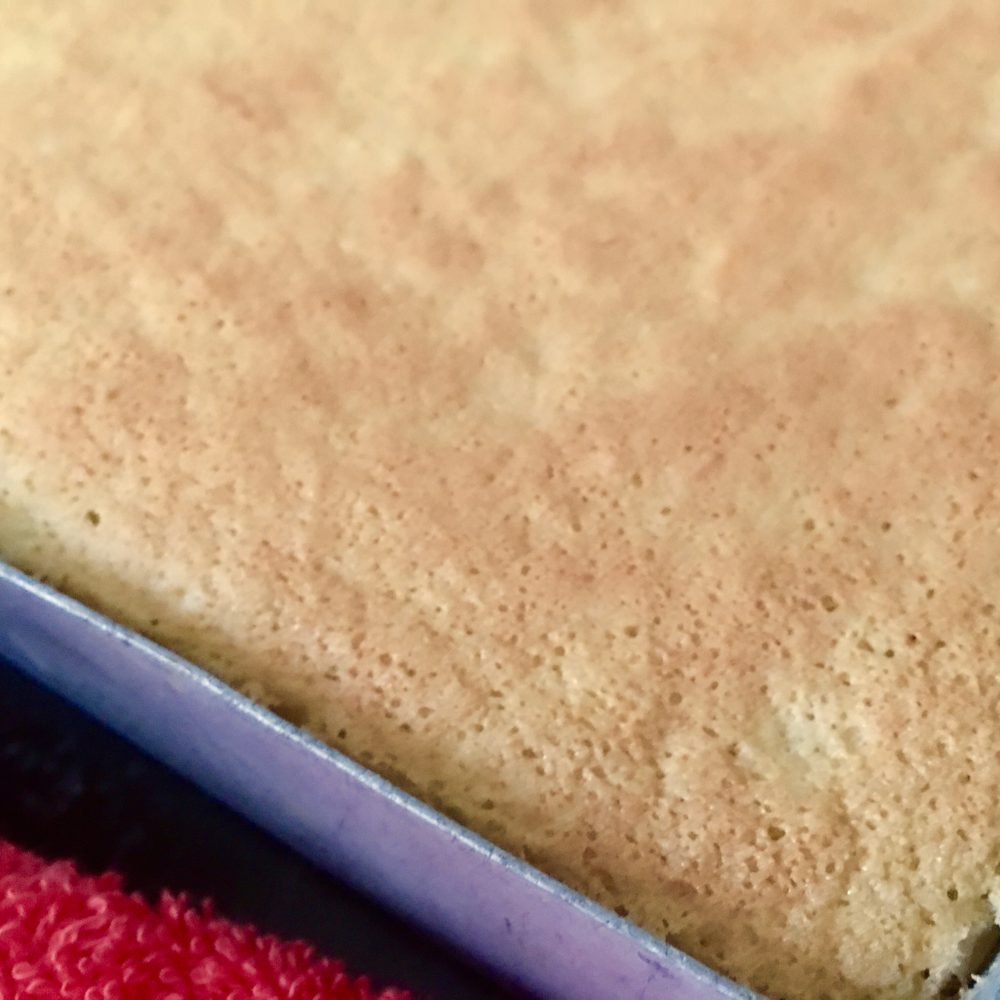 10Cut it into 2cm x2cm pieces .Keep it aside .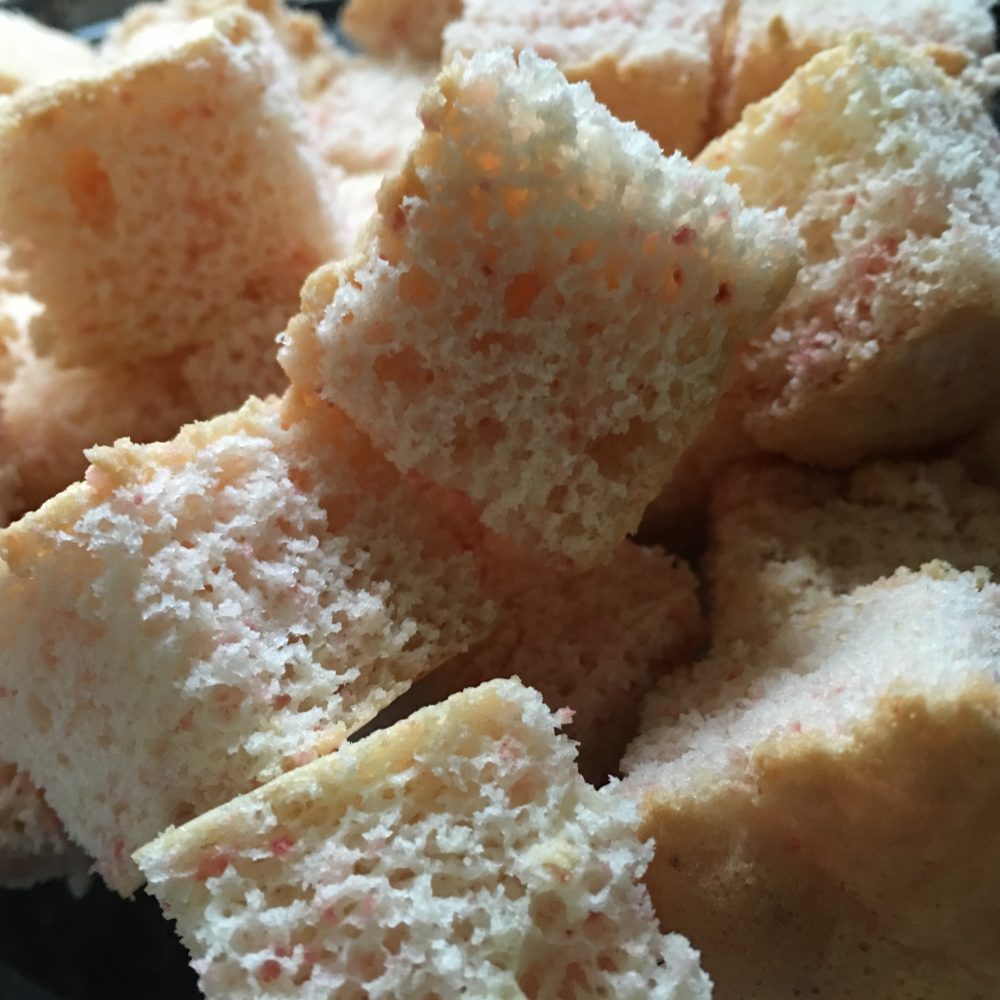 11Now prepare the jelly as per instructions. I used strawberry jelly for the pink colour and orange jelly for the orange colour. Let the jelly cool for 5 -6 minutes.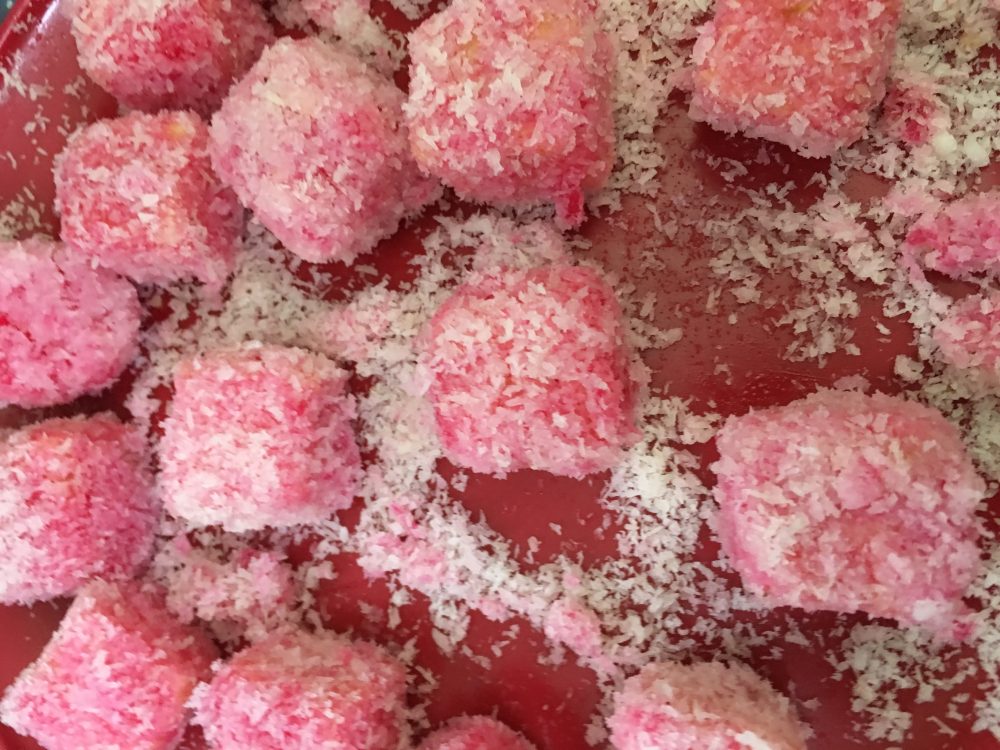 12I made orange jelly first . Do not refrigerate the jelly .Dip the cake pieces in the prepared jelly and quickly roll it in desiccated coconut.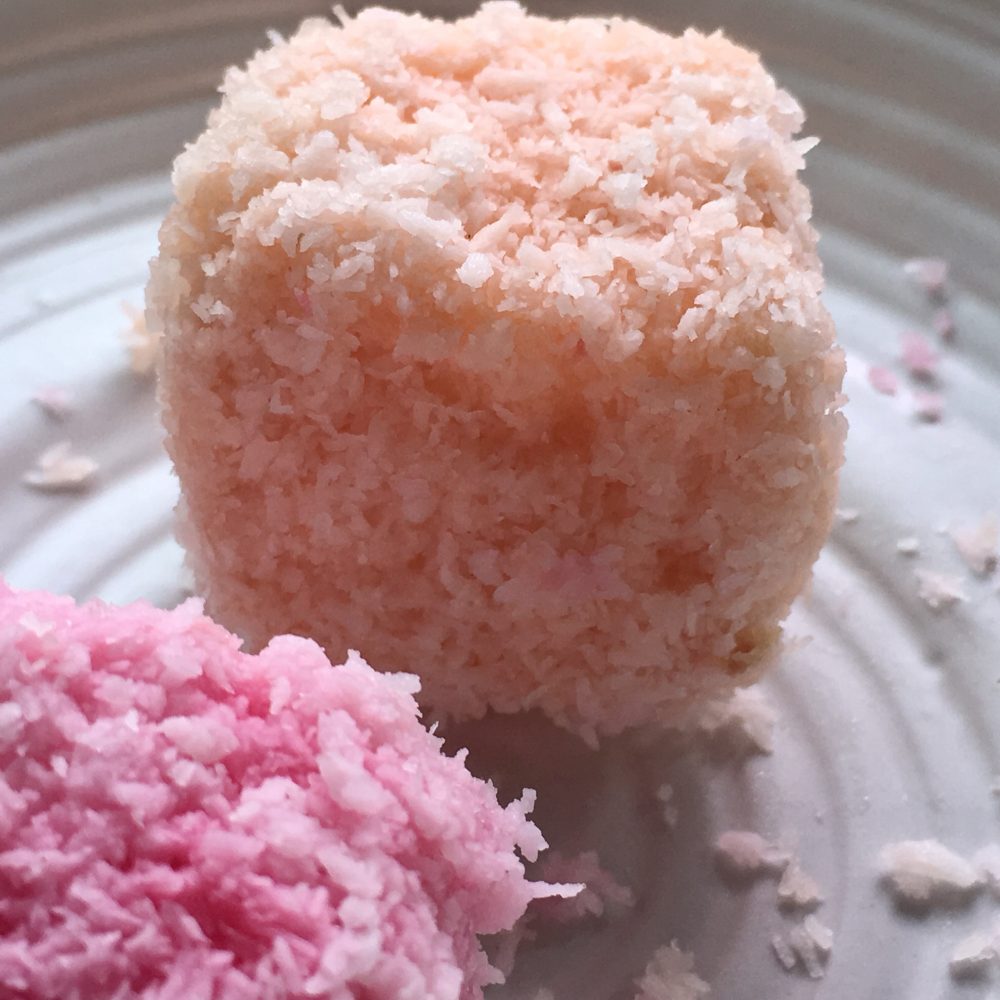 13Now prepare the strawberry jelly and follow the similar procedure.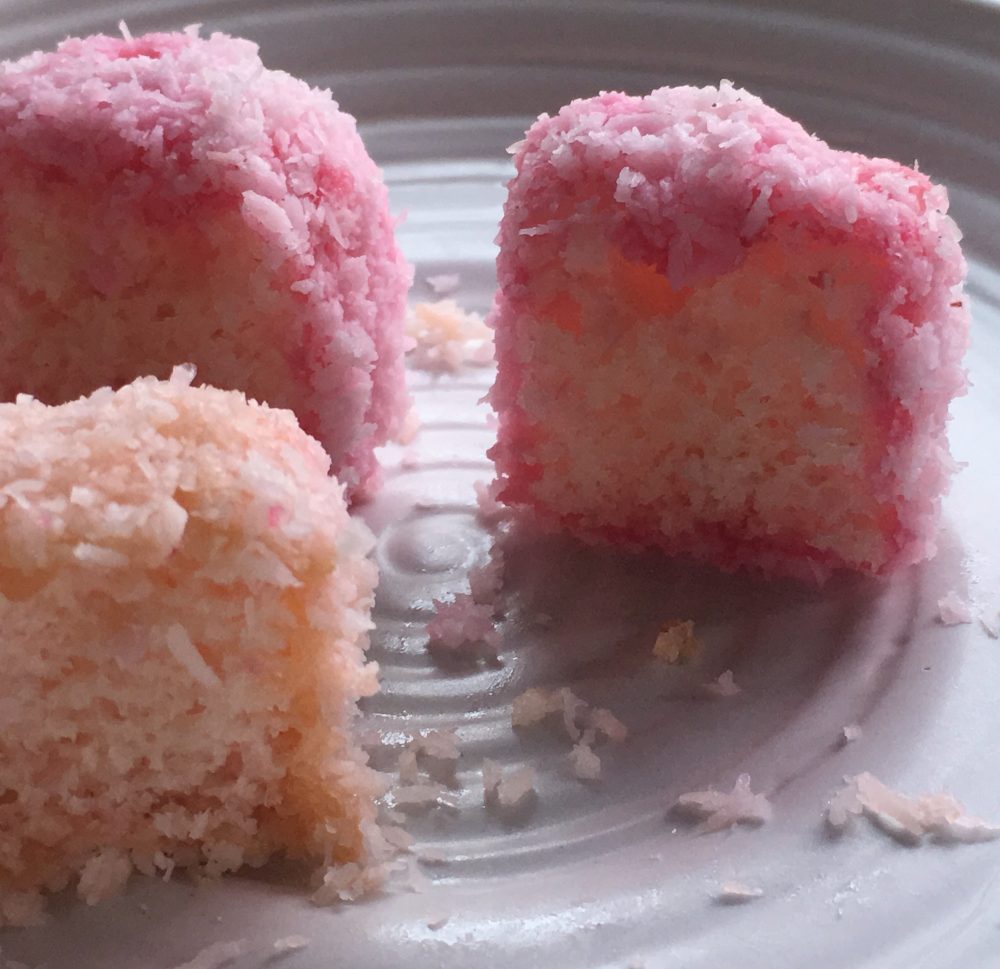 14Refrigerate it for atleast 2hrs ..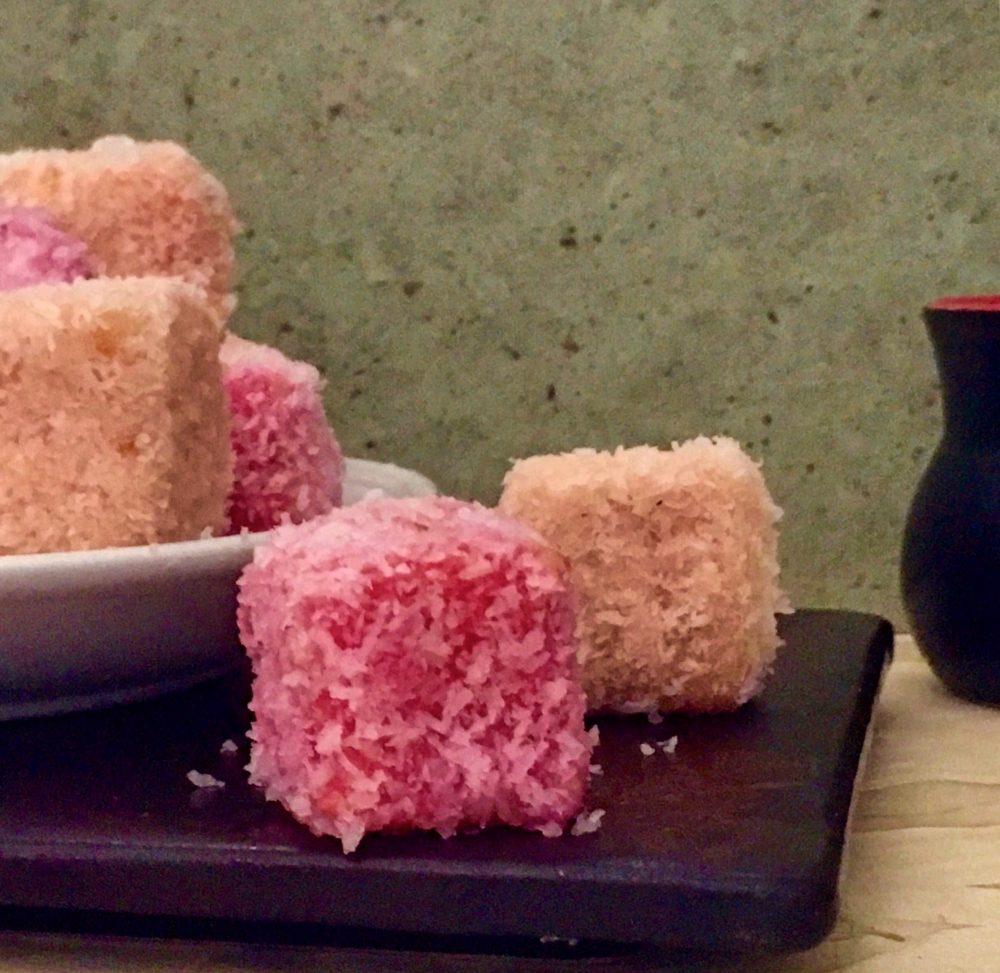 6 Reviews