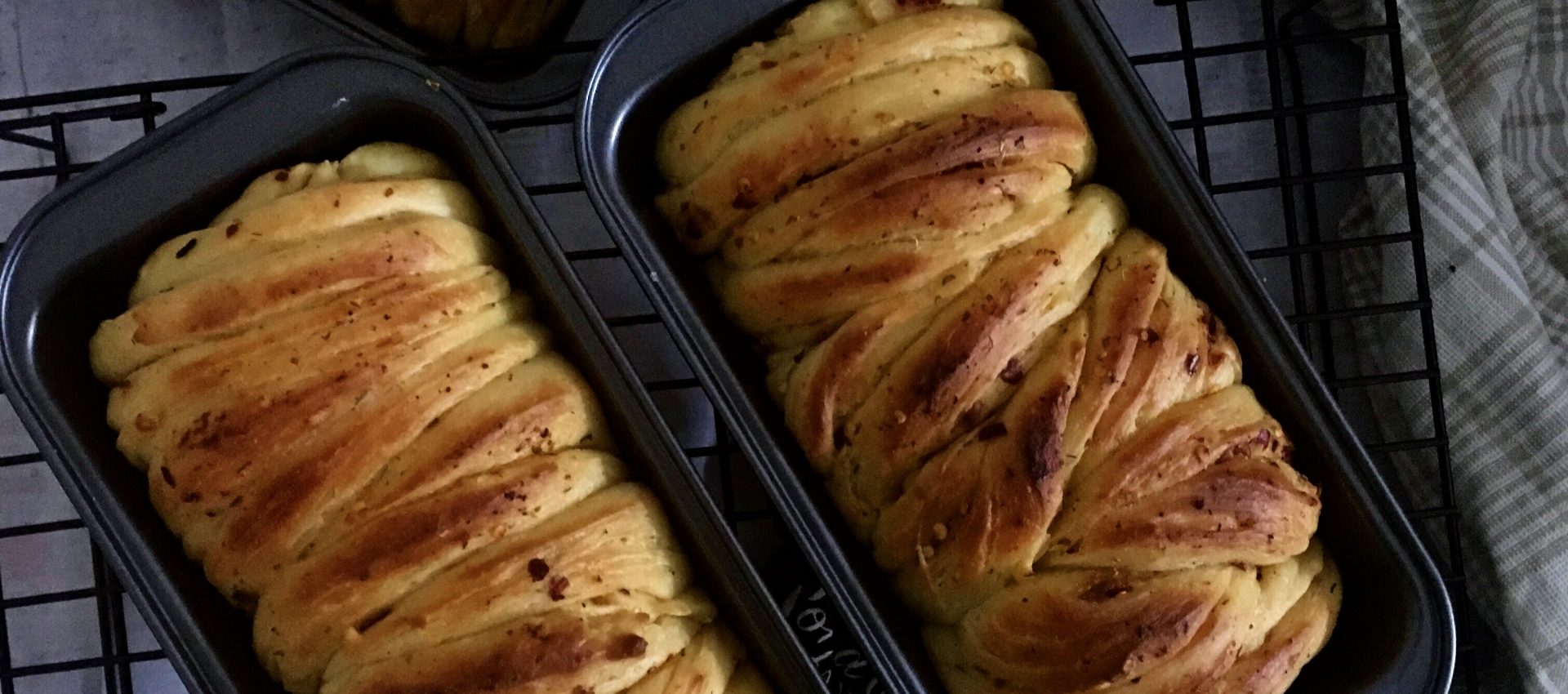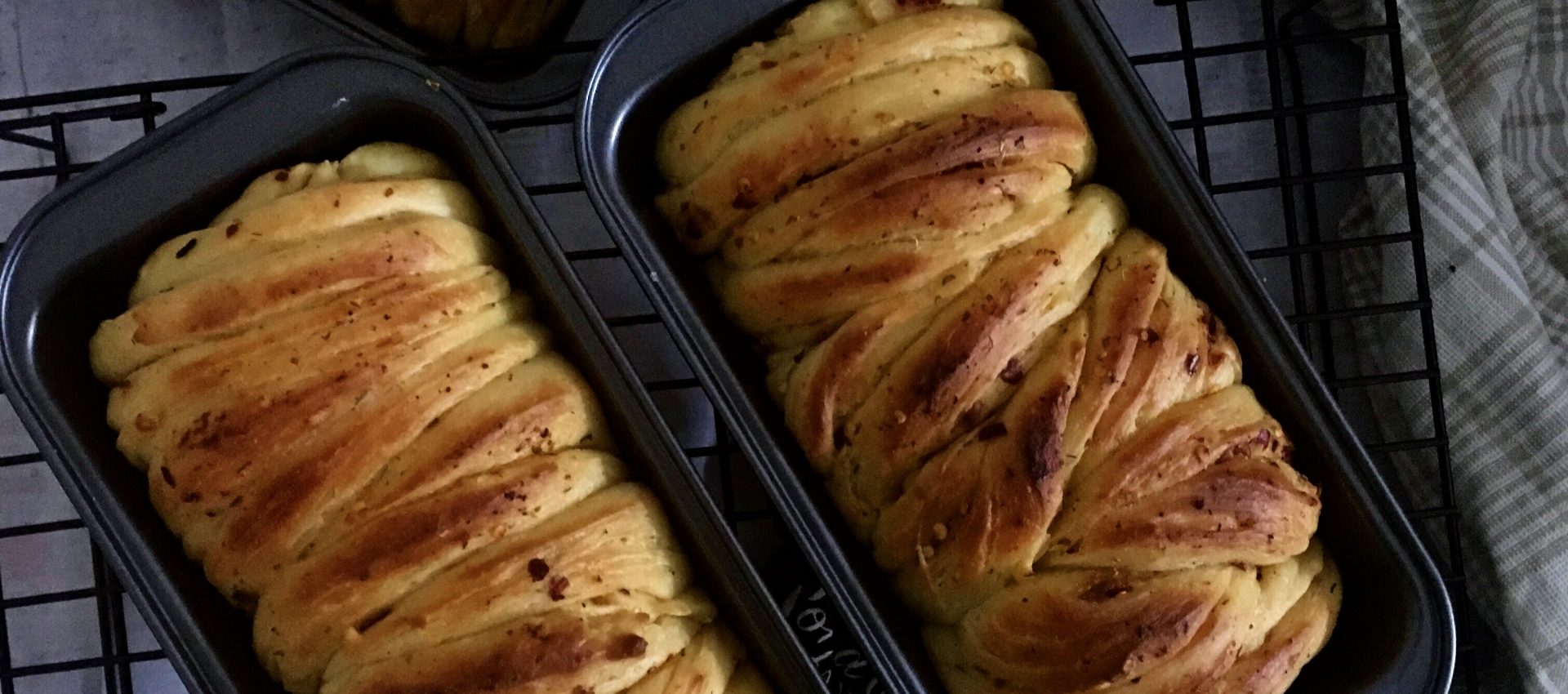 Pull apart bread flavoured with lemon zest , garlic , red chilli flakes & thyme..
By shanobiju Bread & Bun
May 8, 2016
This bread is very soft and light . Lemon zest and thyme gives a beautiful flavor.
Garlic and red chilli flakes add some spice to this golden bread..
Directions
Method for the flavoured oil
1In a sauce pan , heat oil . Lower the flame and add garlic , lemon zest ,thyme and salt .Turn off the heat and add chilli flakes . Let it cool .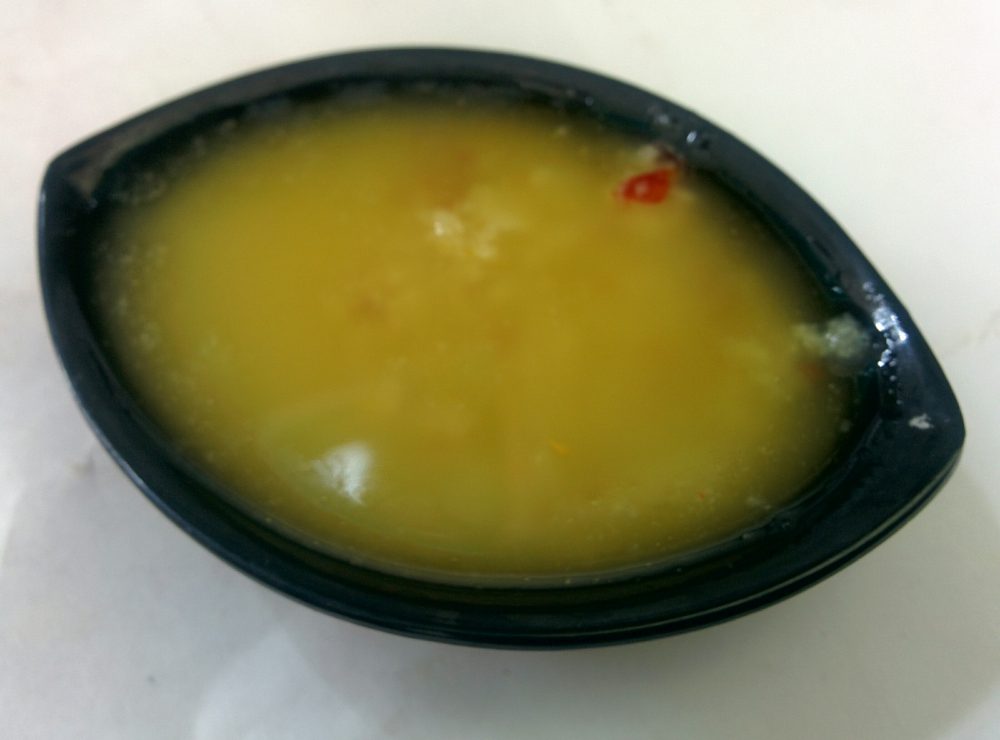 2In a bowl mix flour ,yeast ,sugar, salt ,cream, milk and milk powder well .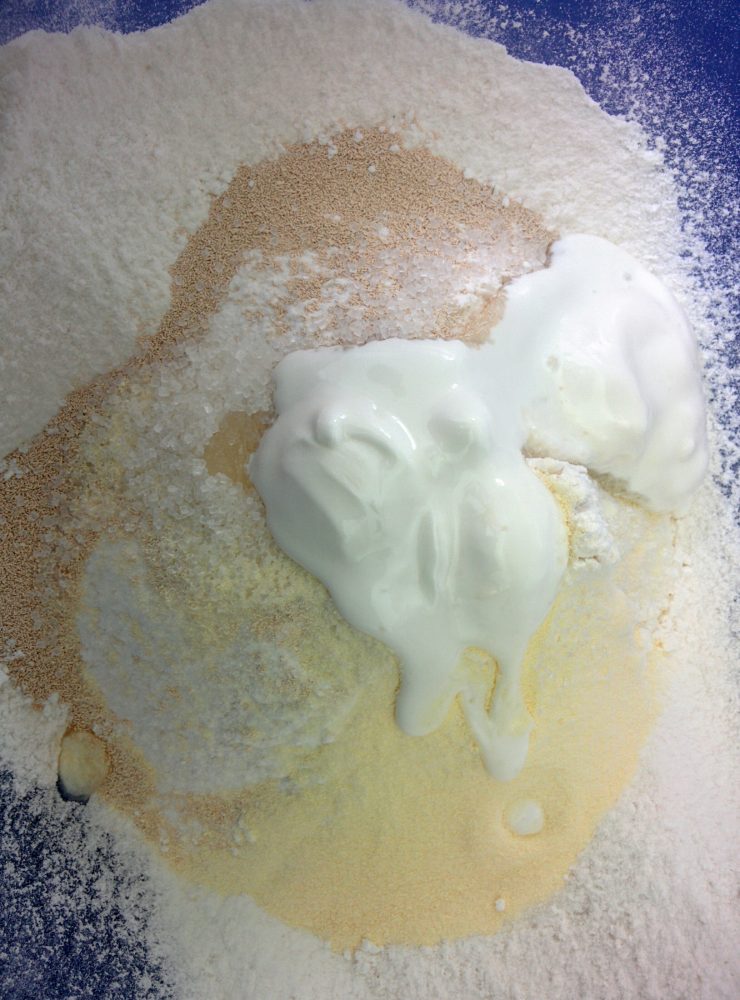 3Knead it well for 8-9 minutes .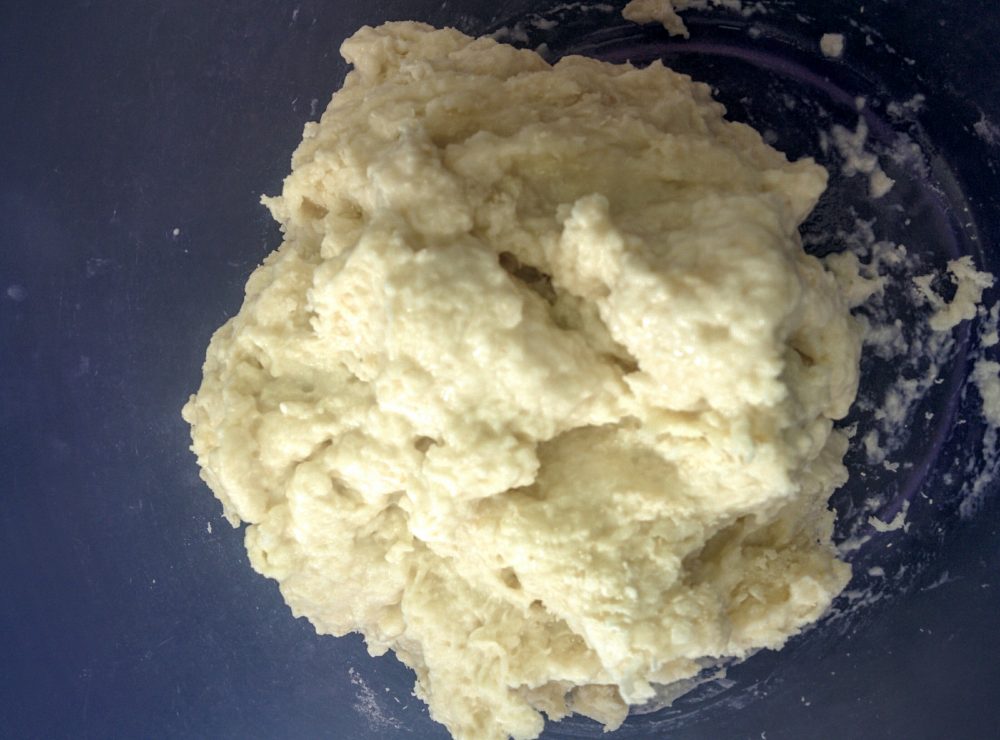 4Add olive oil and knead for further 2-3 minutes .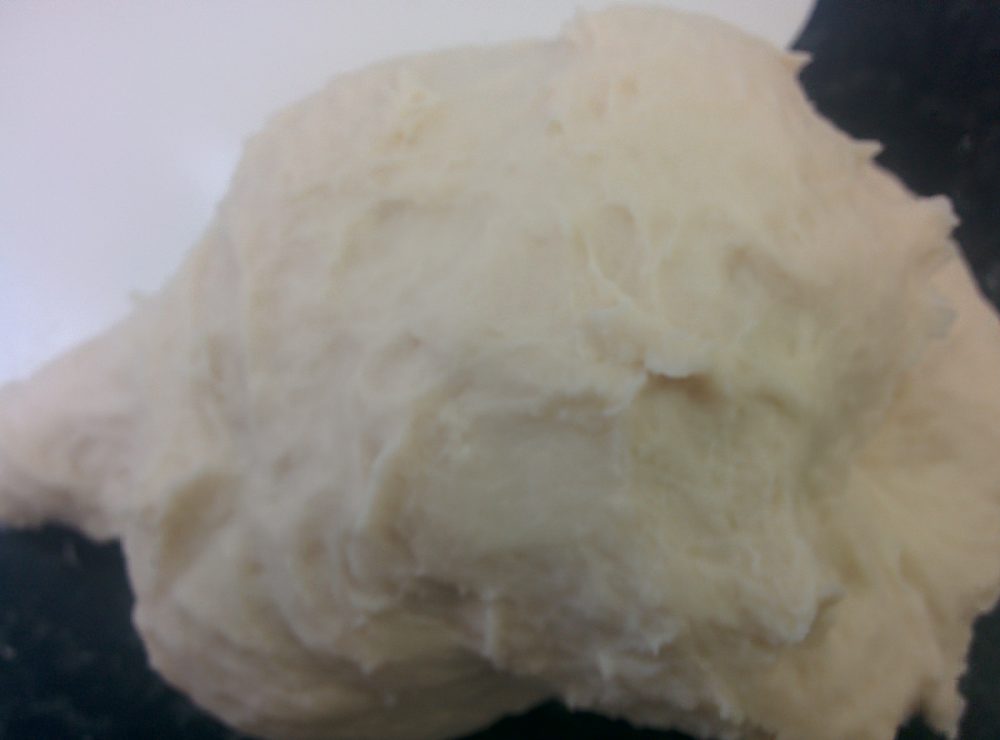 5Shape it into a ball and apply oil on the dough and place it in a well oiled bowl . Keep it in a warm place and let it rise .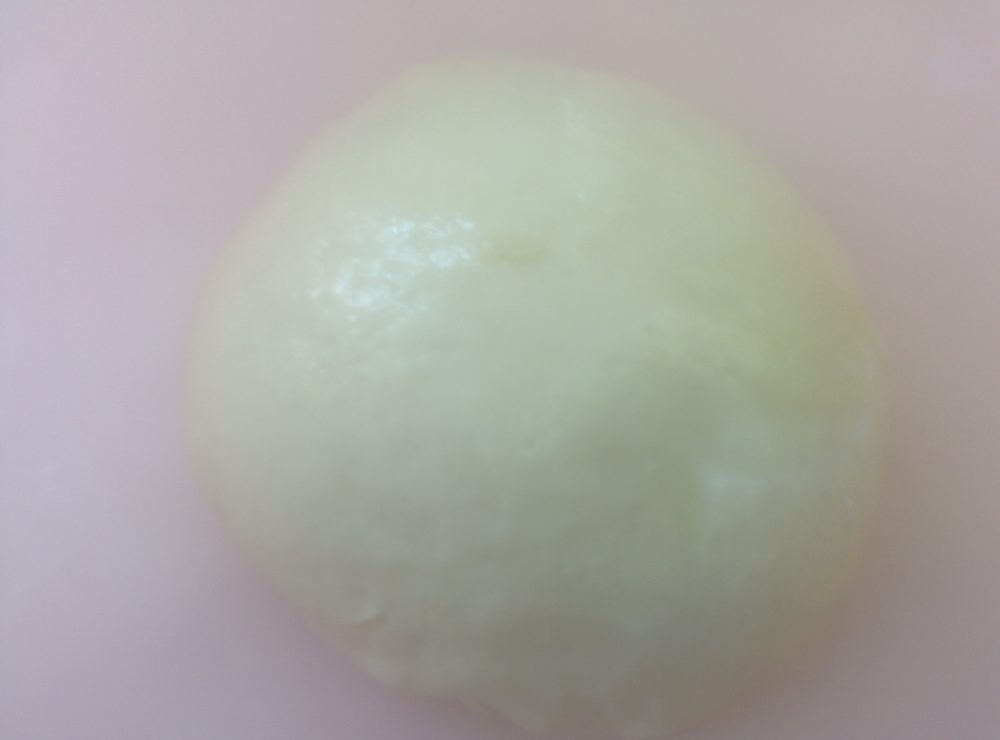 6Let the dough double in size.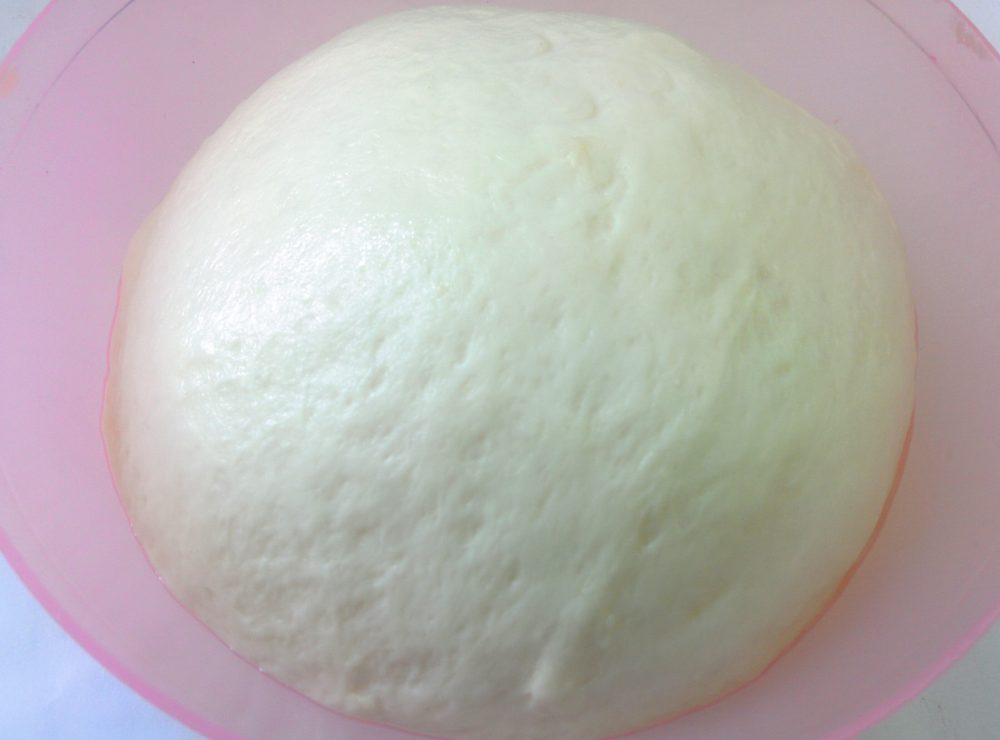 7Once it is double , gently punch the dough .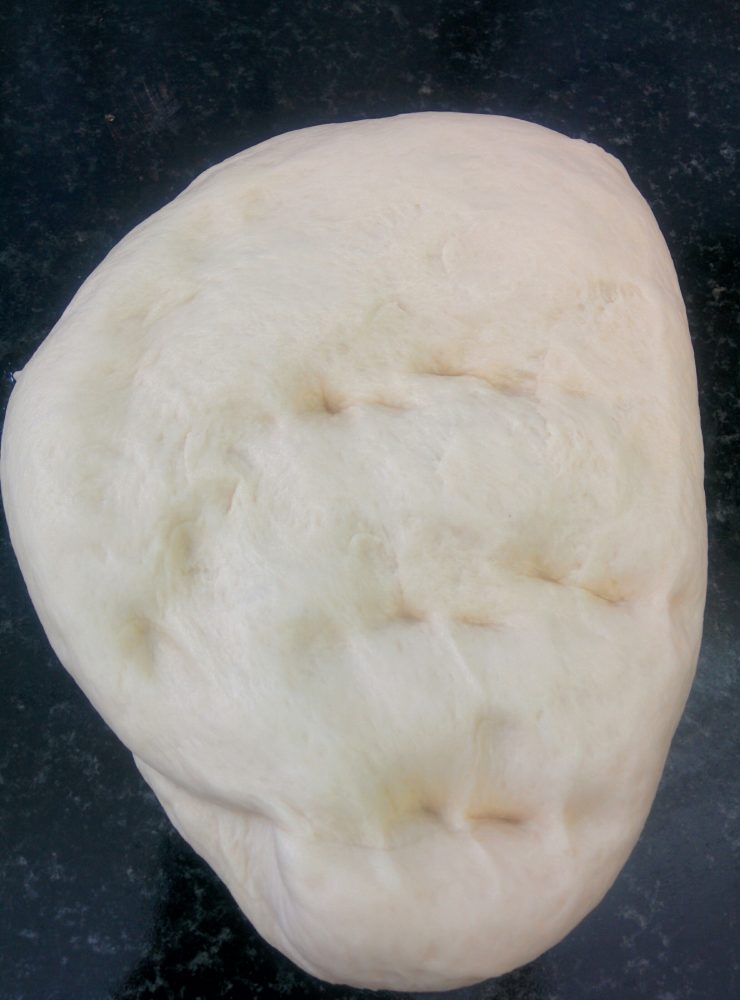 8Using a rolling pin , roll it into rectangle shape .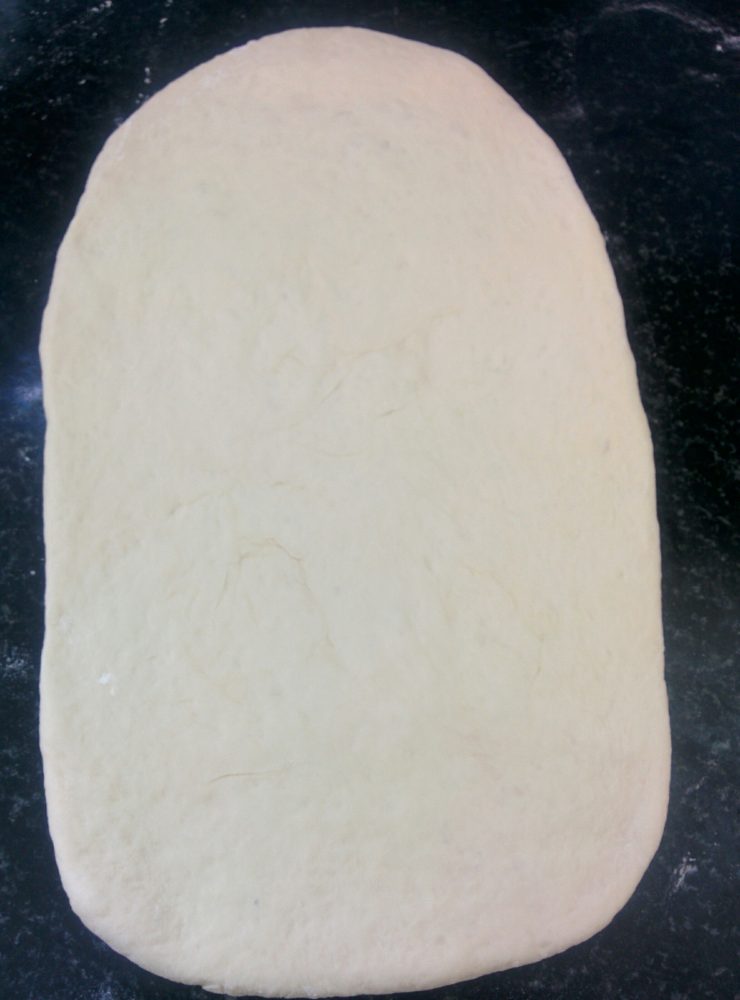 9Apply the flavourings using a brush. Do not use the entire flavoured oil . Use only 2 tbsp of oil .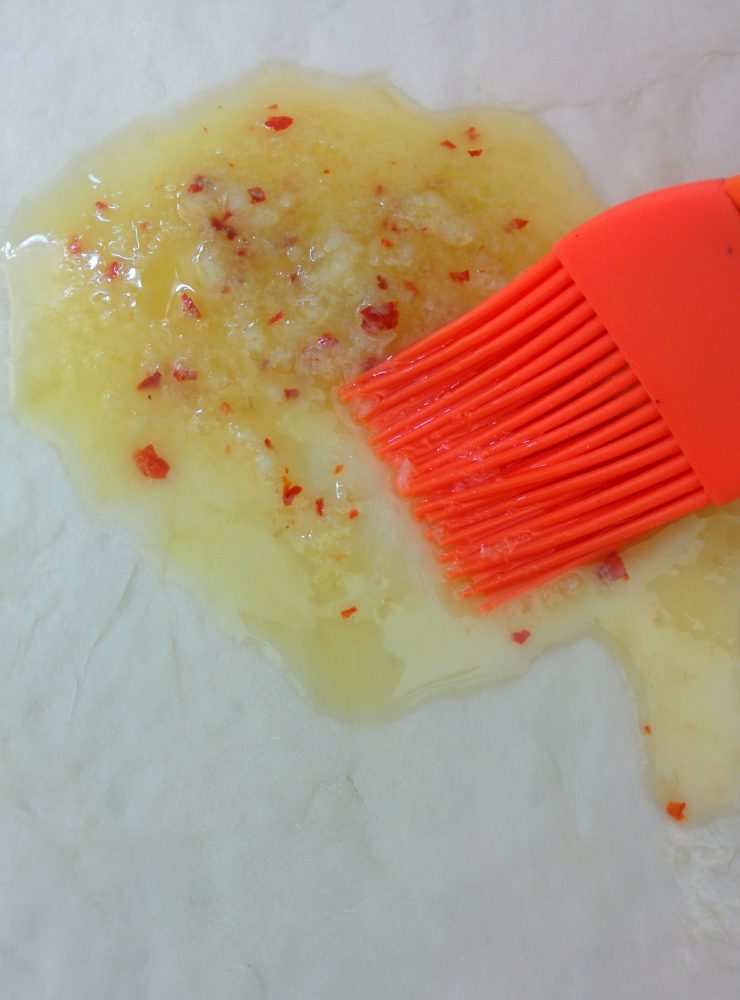 10Roll the dough tightly .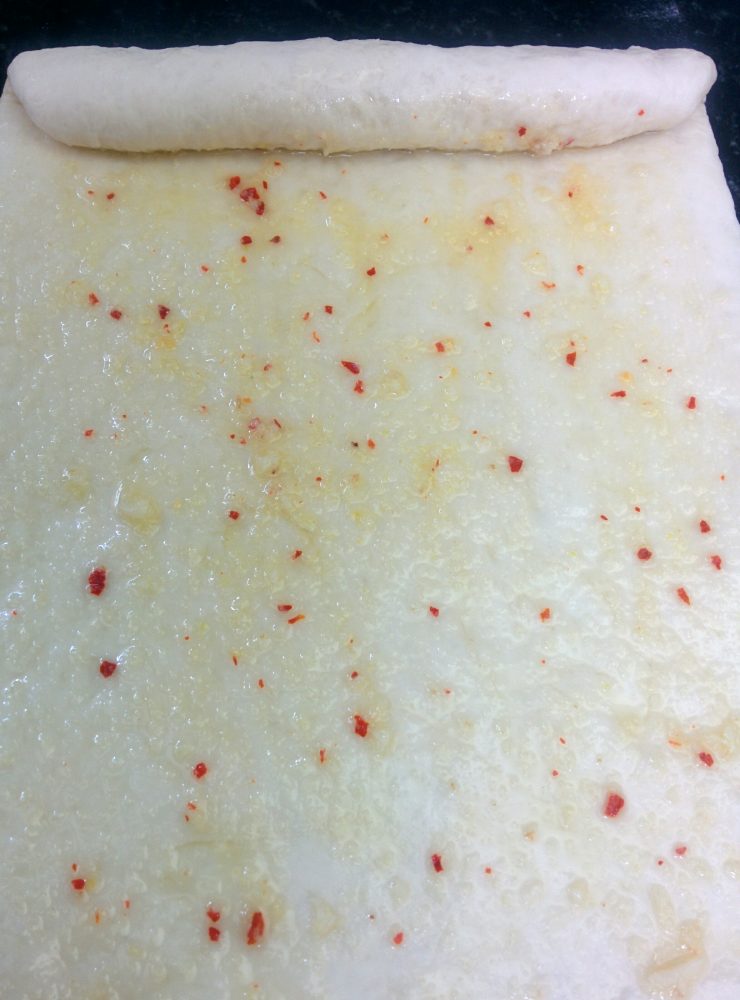 11Dust some flour.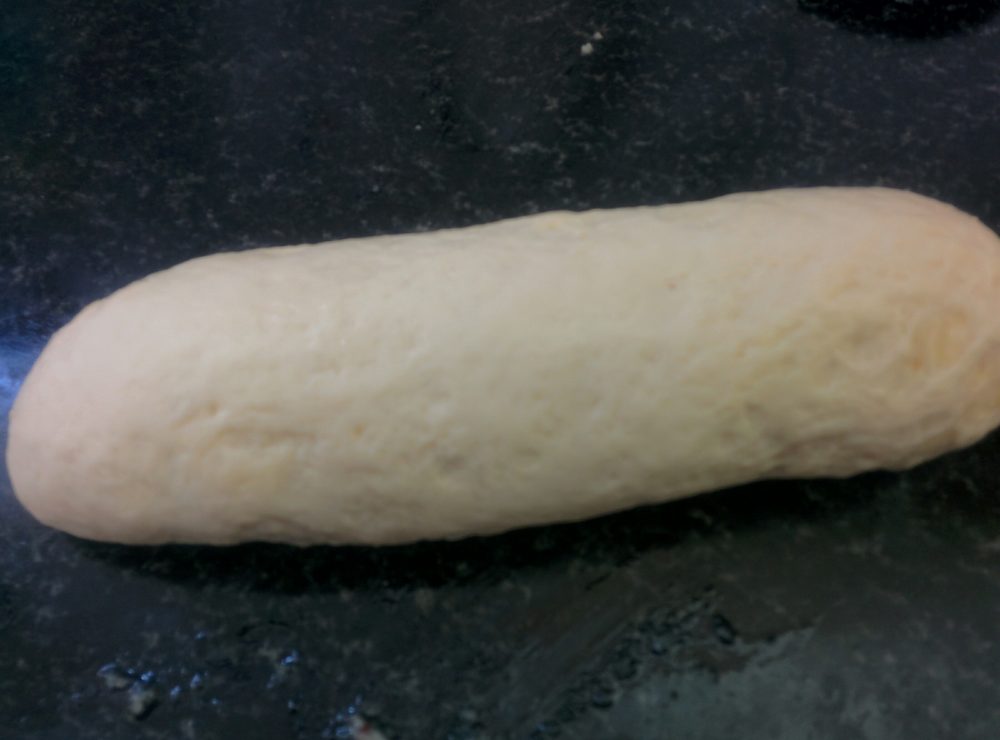 12Slice the dough into two equal parts.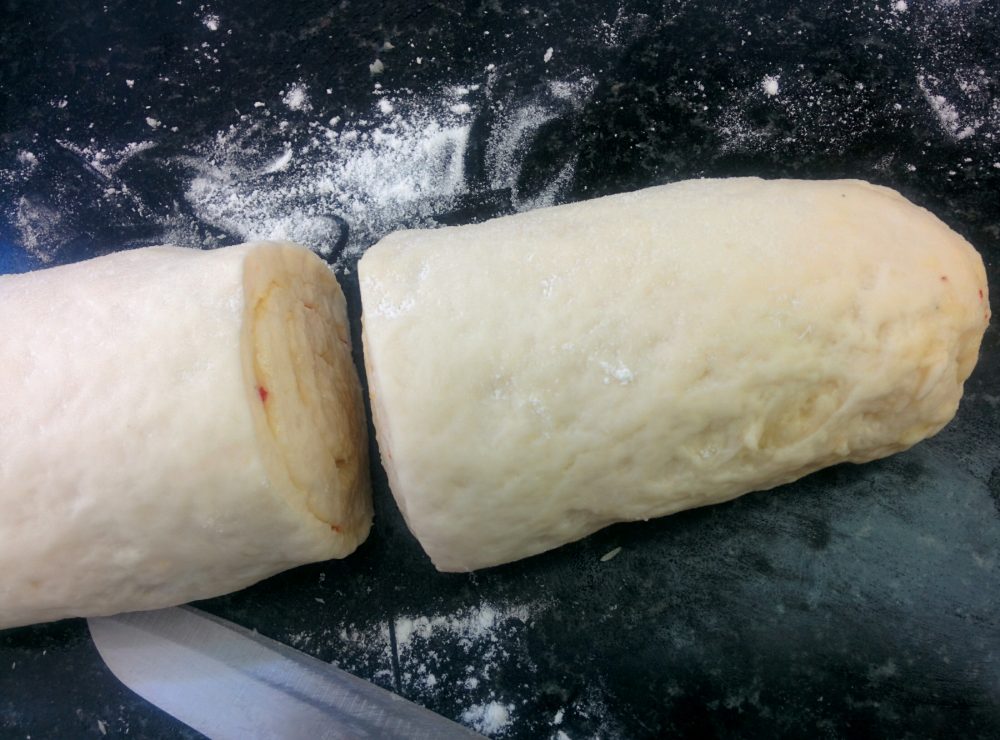 13Then further slice it into equal size pieces .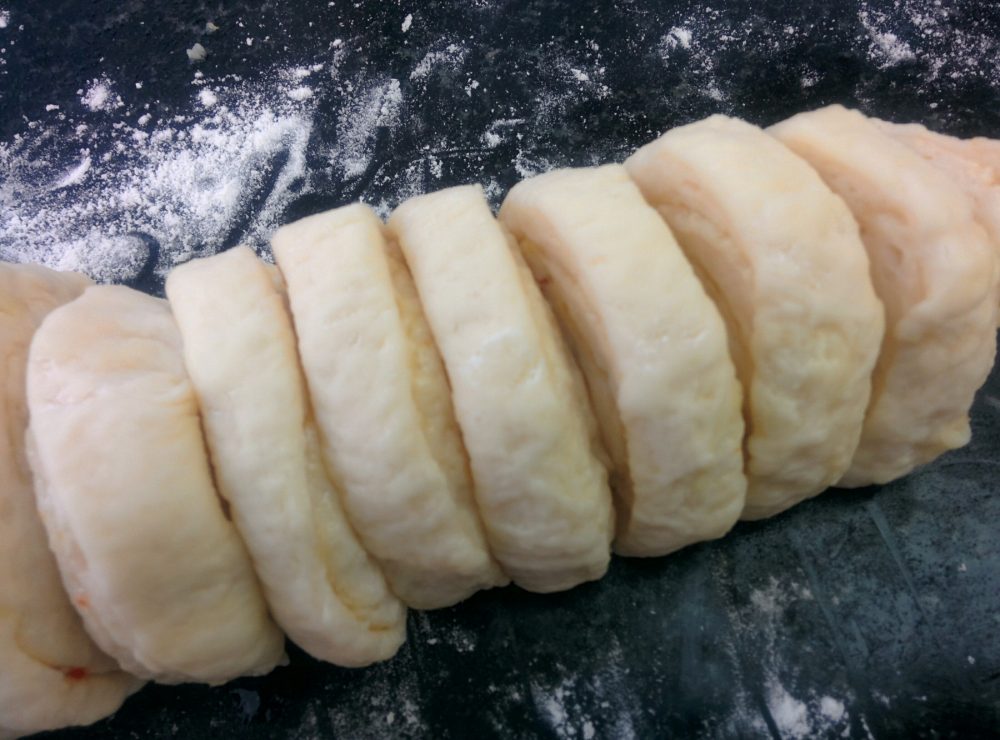 14Line the bread tin with parchment sheet and arrange the dough leaving gap on the side . I used 9" x 4 "x 4" sized loaf tin .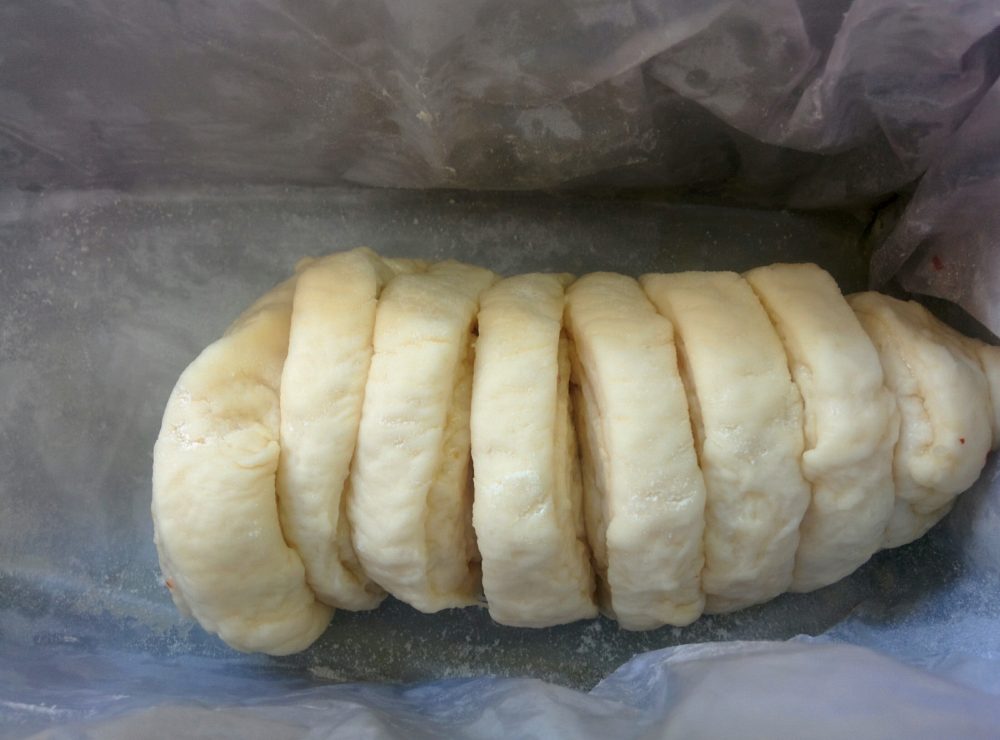 15Do not arrange them tightly . Wait for the second rise .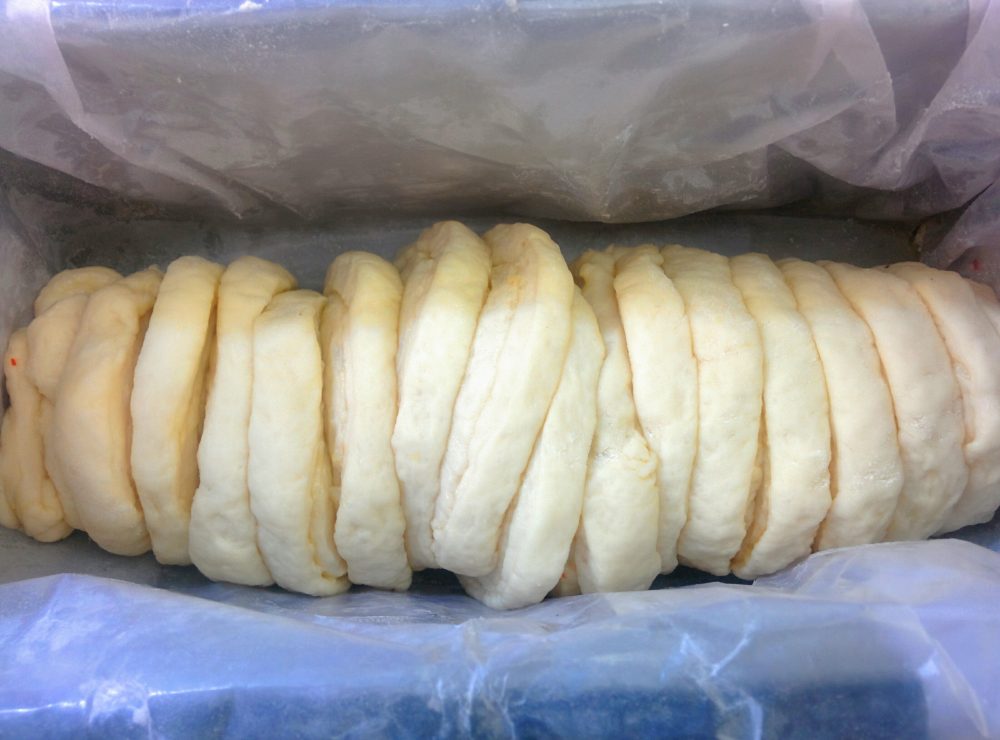 16Meanwhile pre heat the oven at 200 degree C for 10 minutes . Cover the loaf tin with an aluminum foil and place it in the oven . Place it on the lower rack . Bake for 25 minutes . Take the tin out and remove the aluminum foil . Brush it with remaining flavoured oil and bake it for 10 minutes ( without the aluminum foil ) .
17Transfer it into a wire rack and brush it with butter . Allow it to cool well .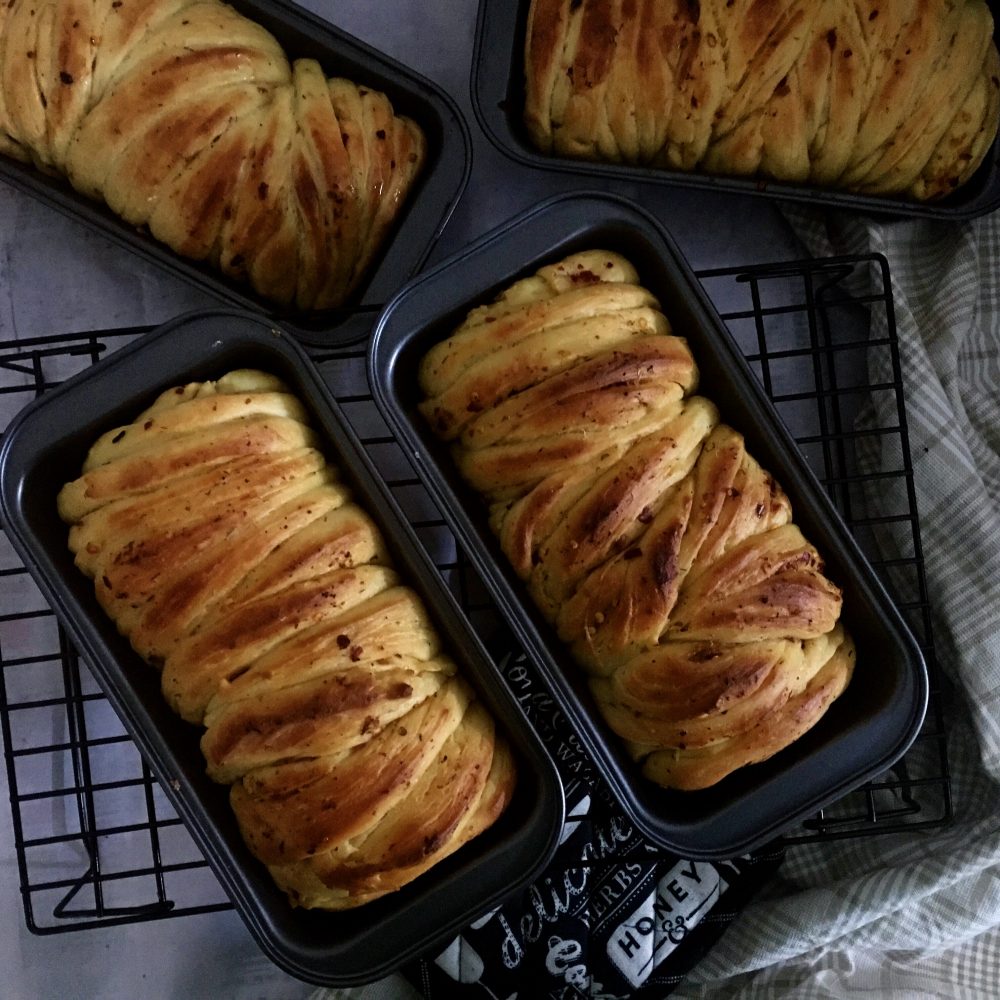 55 Reviews