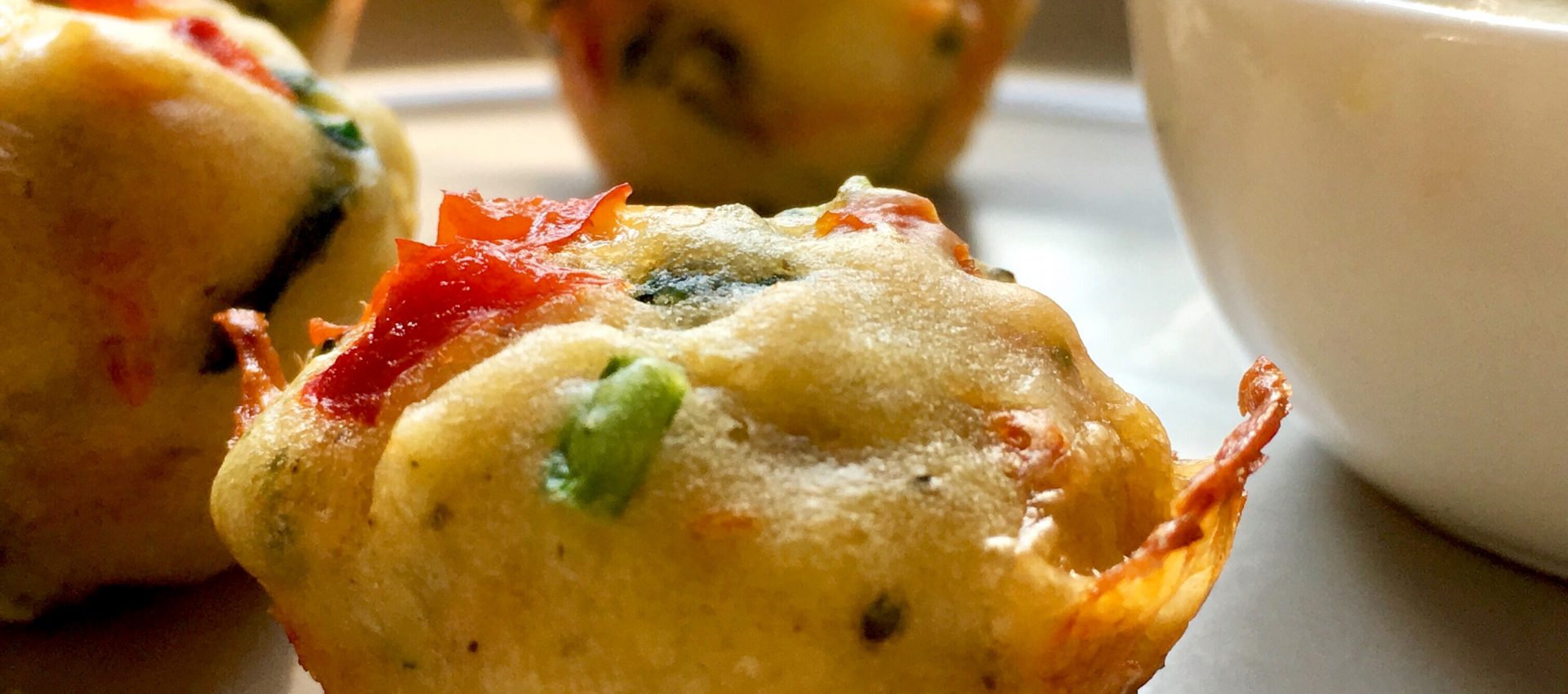 Ingredients
1 1/2 tsp Garlic finely chopped
Directions
1Heat a saucepan on medium flame . Pour 1 tbsp oil. Fry chopped onion lightly.Add garlic. Now add chopped spinach.Fry lightly for 2 minutes. Turn off the heat . Add salt .
2Let it cool well. Keep it aside.
3Pre heat the oven at 150 degrees C with both top and bottom rods on. Keep the muffin tin /cups ready.
4Sift flour, salt and pepper powder thrice.
5In another bowl gently whisk egg, milk and oil.
6Gently fold in the sifted dry ingredients.
7Now gently fold in the cooked ingredients and sun dried tomatoes.
8Do not stir the batter.
9Spoon in the batter evenly. Place chopped paprika on top and sprinkle shredded cheddar cheese.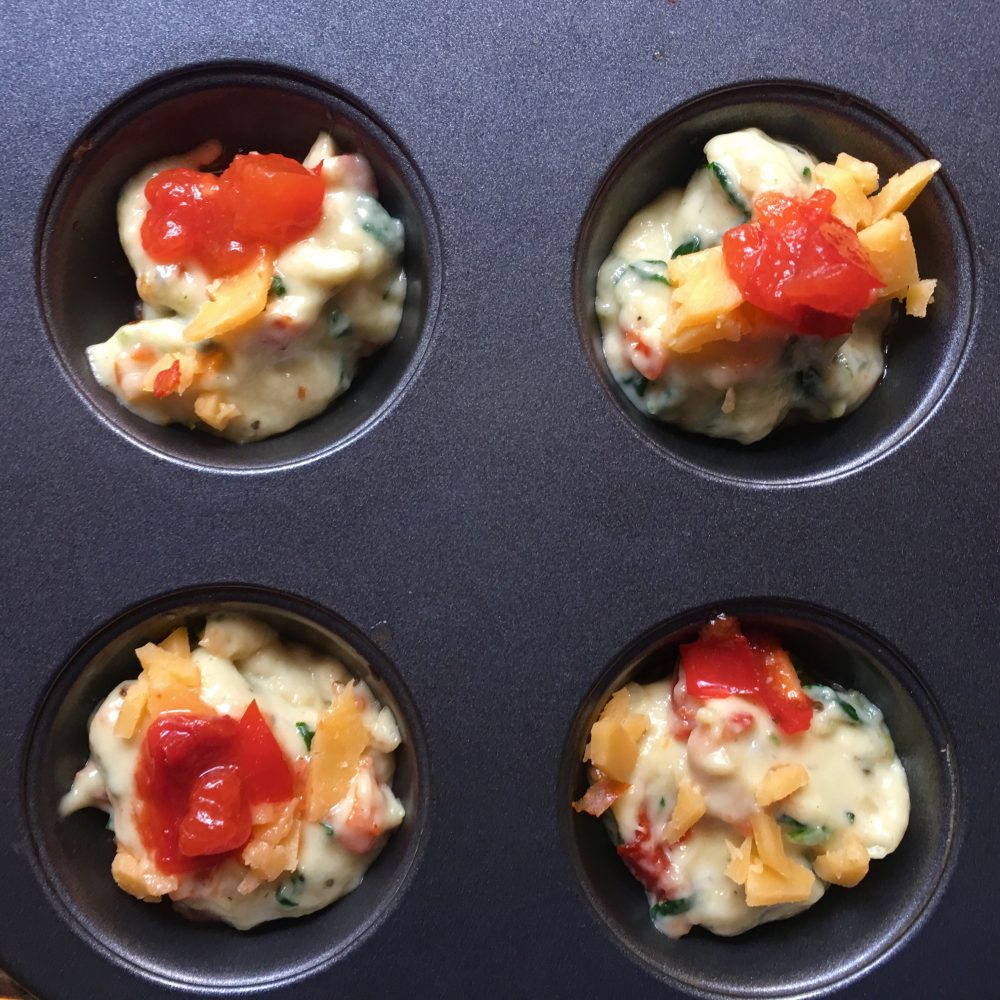 10Bake at 150 degrees C for 18-20 mins with both top and bottom rods on.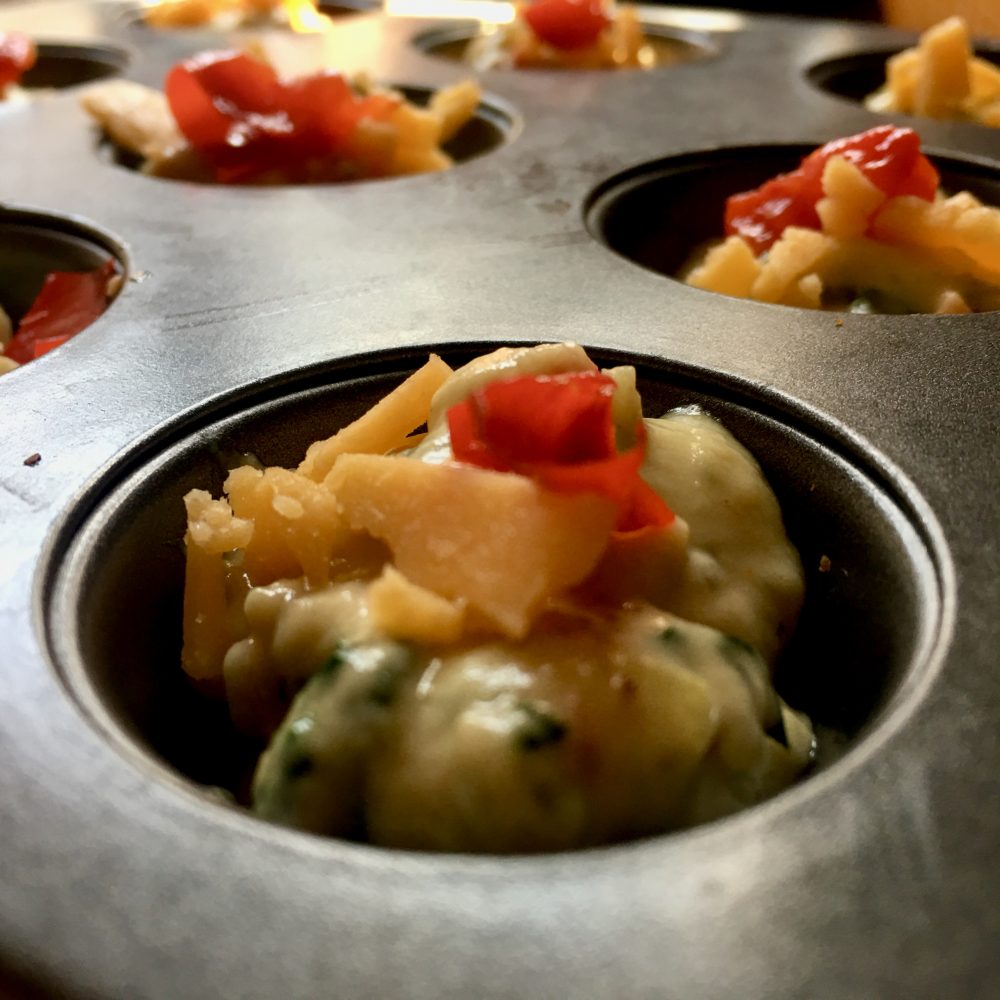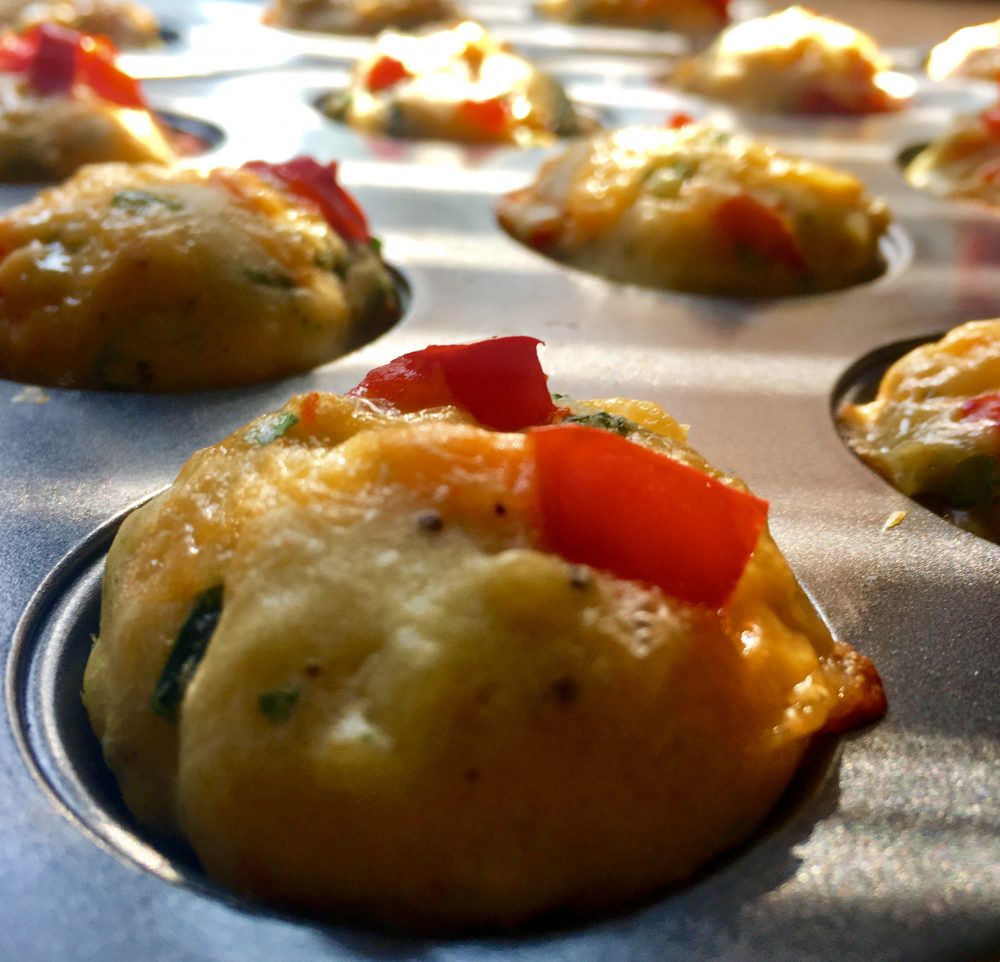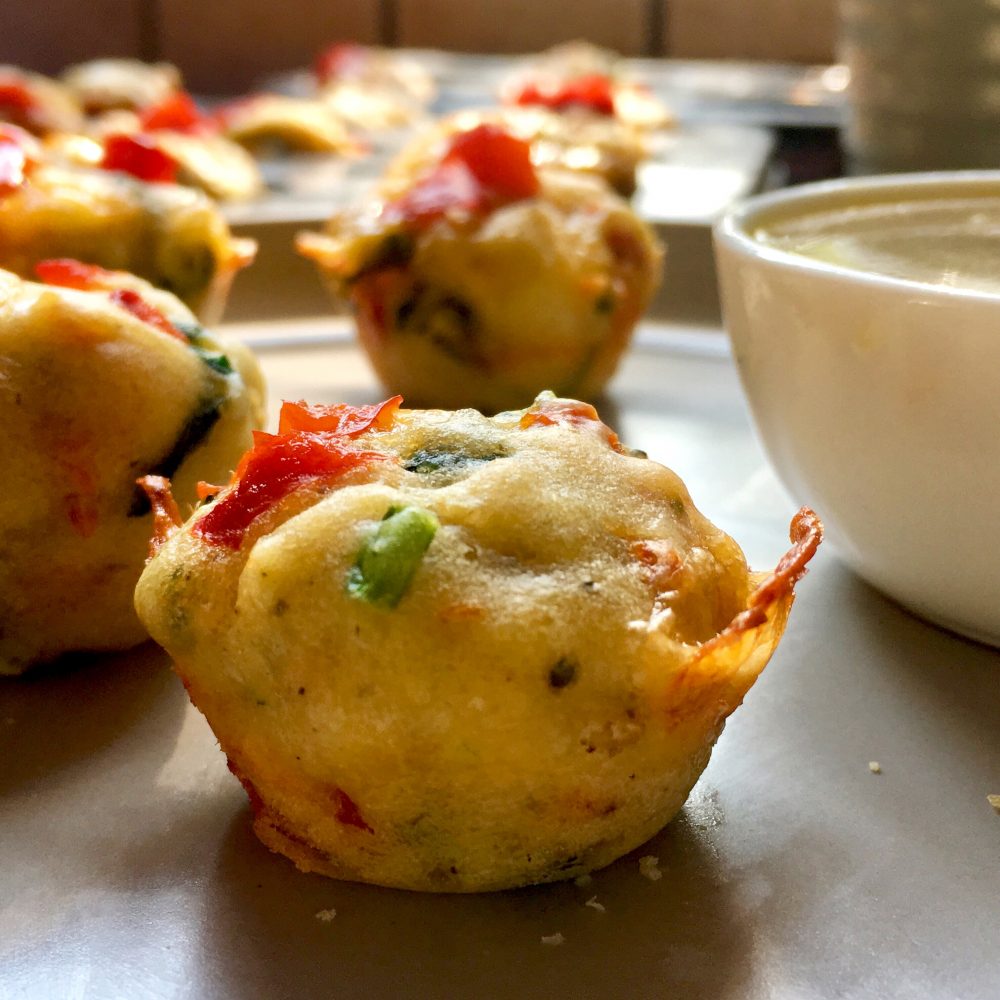 I use 200 ml standard measuring cups.
6 Reviews