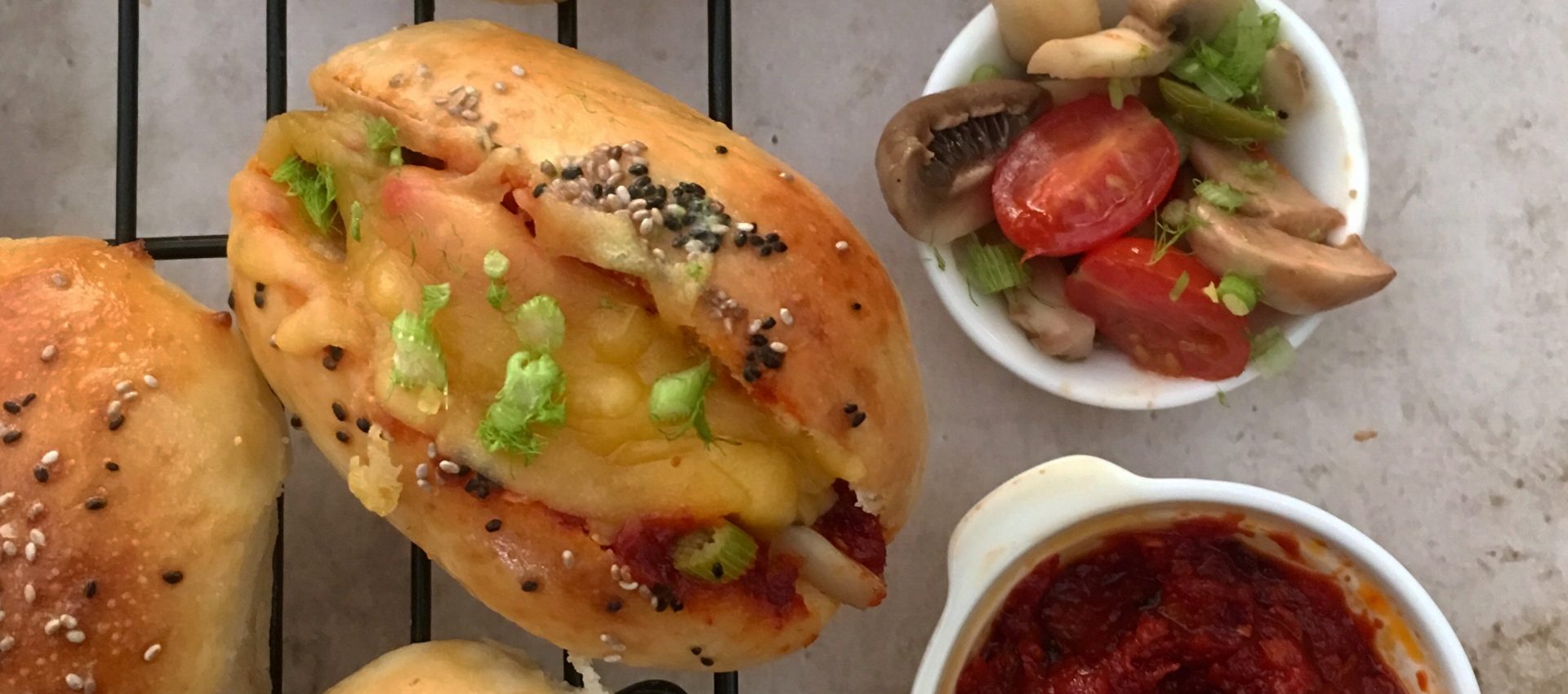 Directions
1Hot and sour spicy sauce flavoured with fresh basil and Italian spices..this is an ideal sauce for pizza topping or bread..❤️ Here is the recipe.. Ingredients.. Olive oil -2 tbsp Garlic finely chopped- 2 tbsp Red chilli flakes- 1 tbsp Tomato paste- 100 gms Brown sugar-1 tbsp Italian herbs -1 tsp Fresh basil-3-4 leaves Salt to taste Method.. In a saucepan pan , add oil . Heat it in low flame . Add chopped garlic. Stir it. Add red chilli flakes. Now add tomato paste . Let it thicken. Add brown sugar and seasonings. Finally add salt . Turn off the heat . Add fresh basil. Let it cool well ..Store it in a airtight container.. This can be refrigerated up to a week..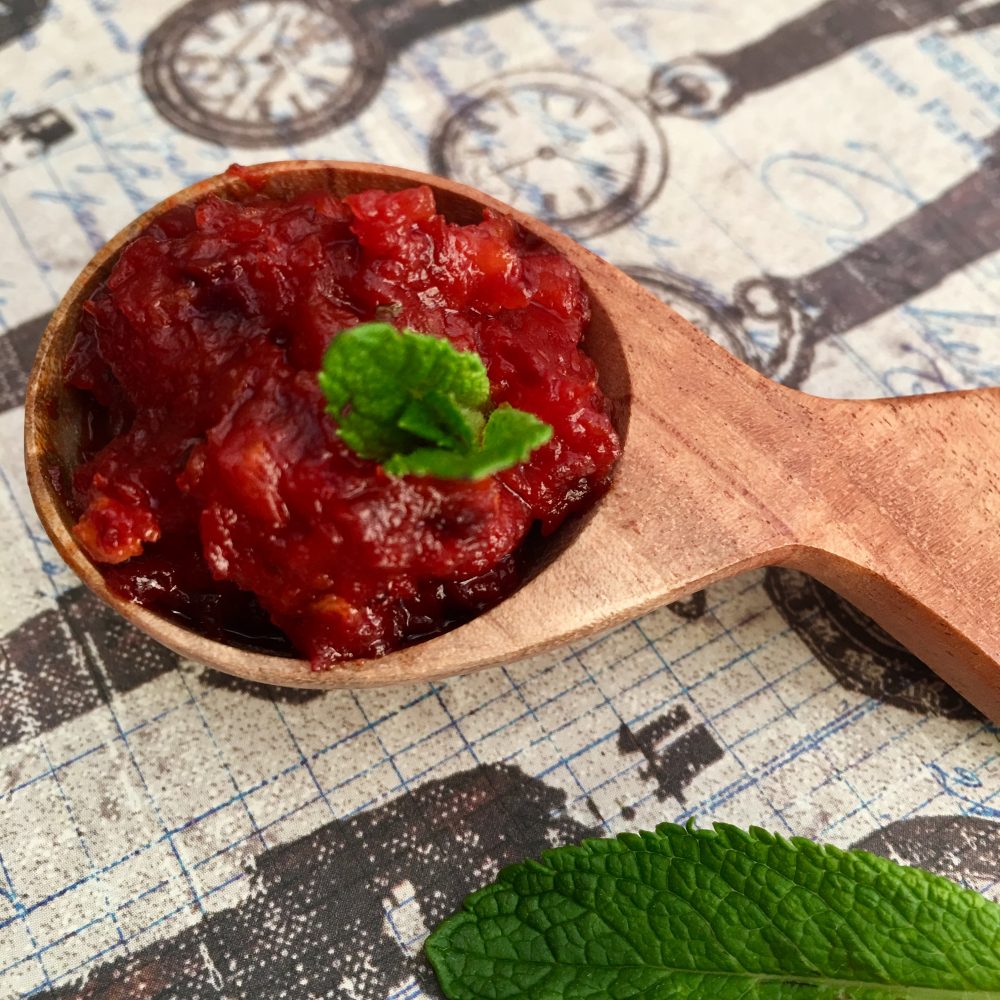 For the dough
1In a bowl, mix flour, instant dry yeast, sugar, salt well.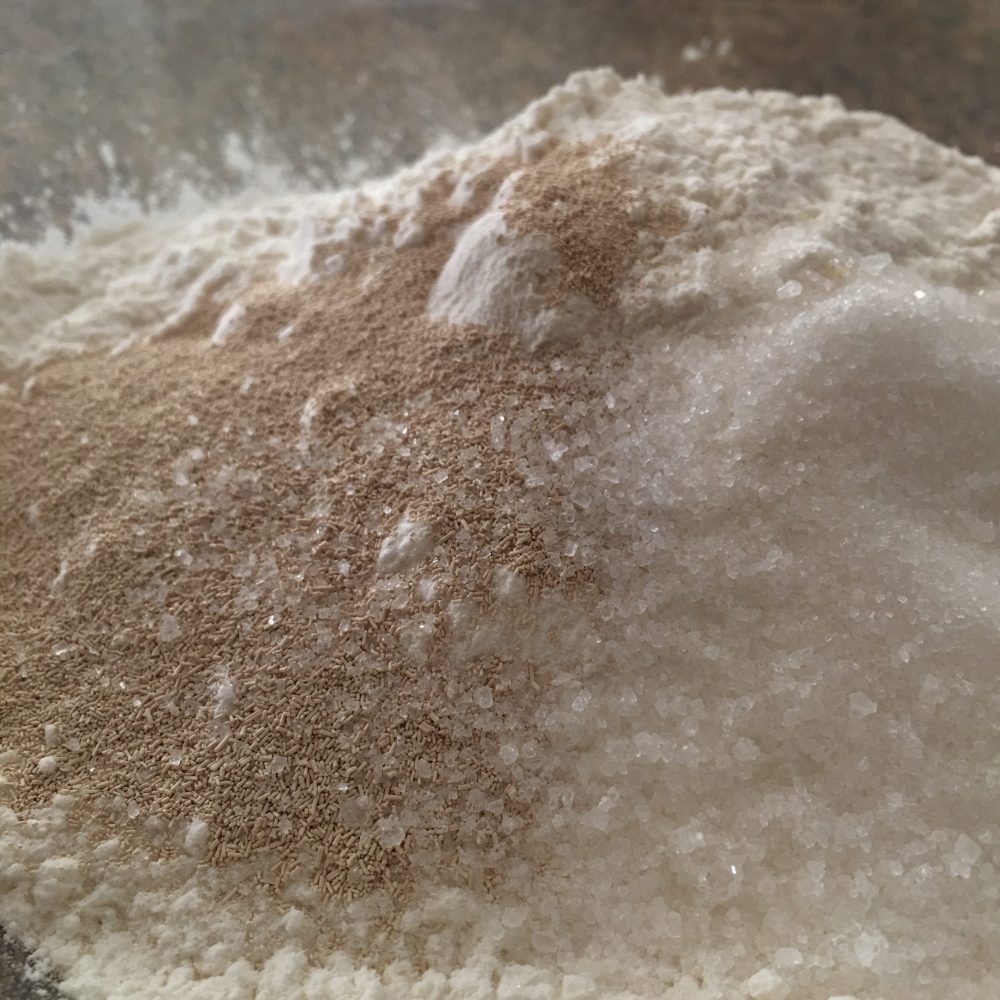 2Add warm water.Mix well.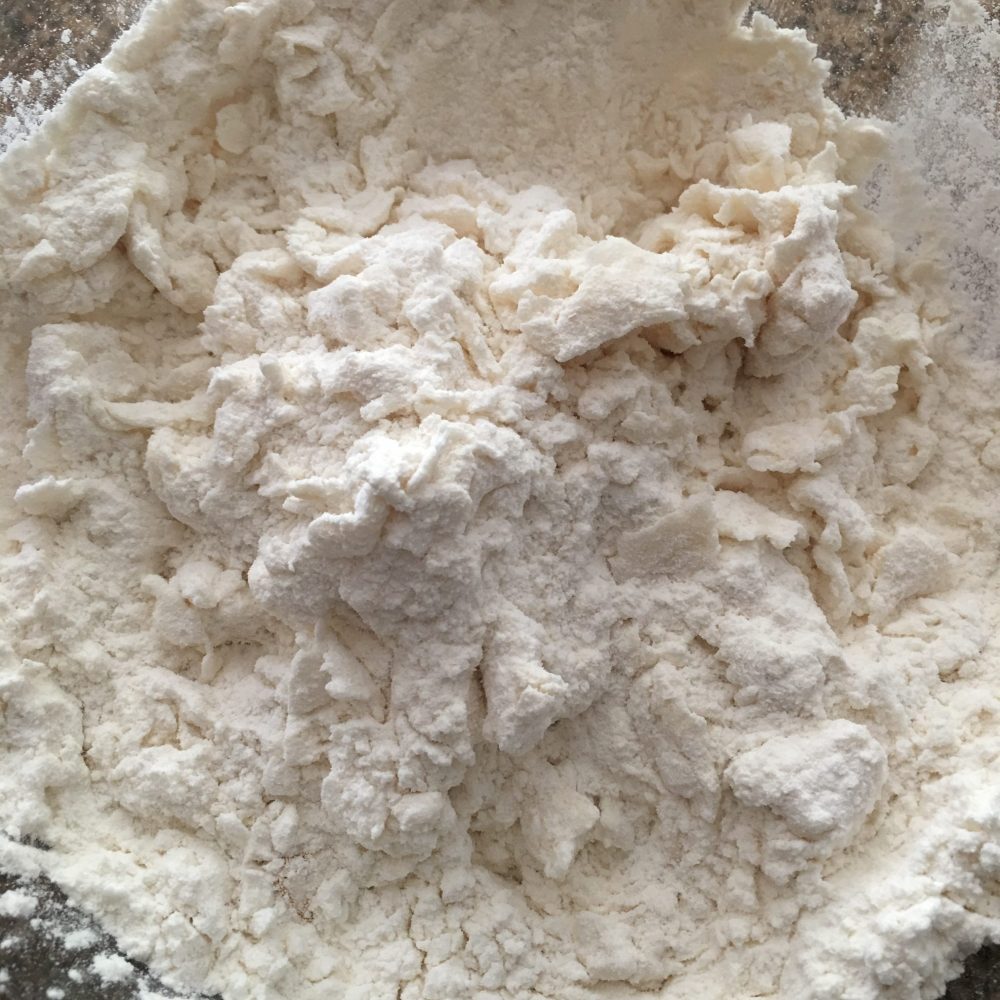 3Add extra 1 tbsp of water if the dough is too stiff. Add oil .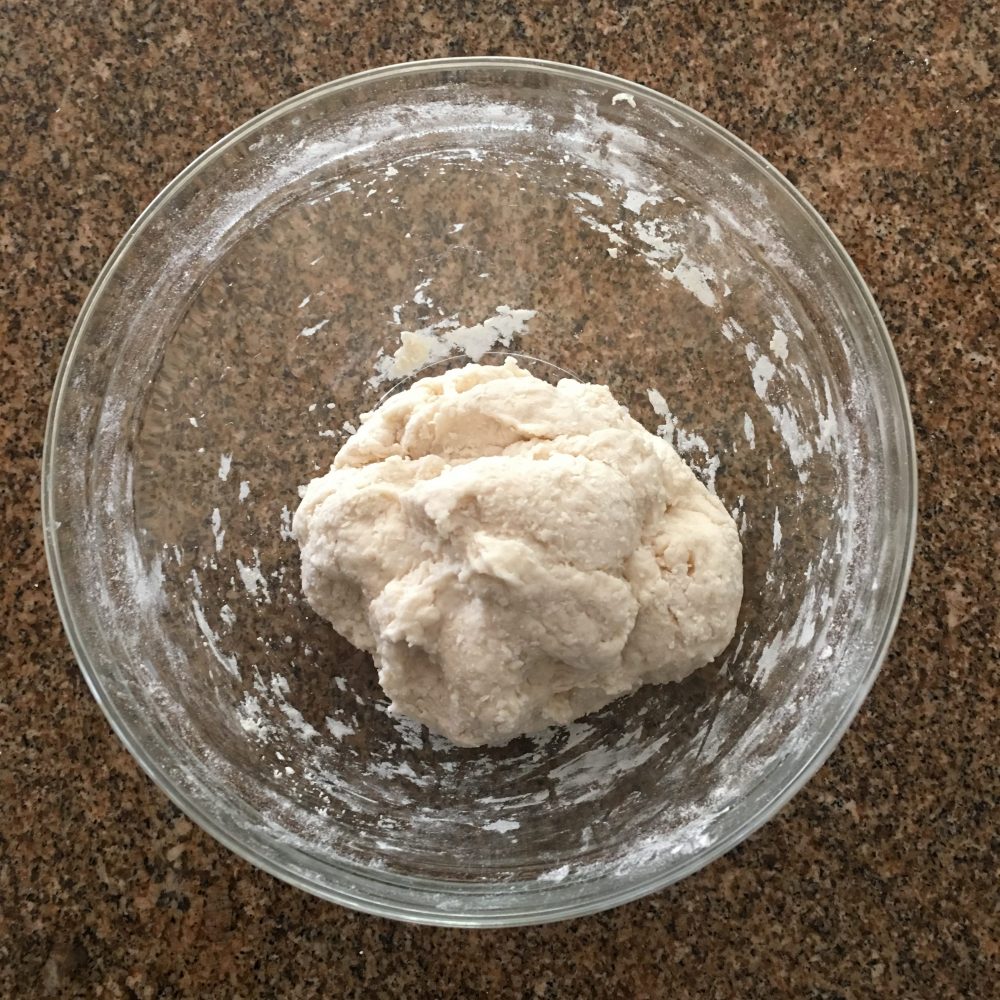 4Knead well for 6-7 minutes until the dough is smooth and shiny.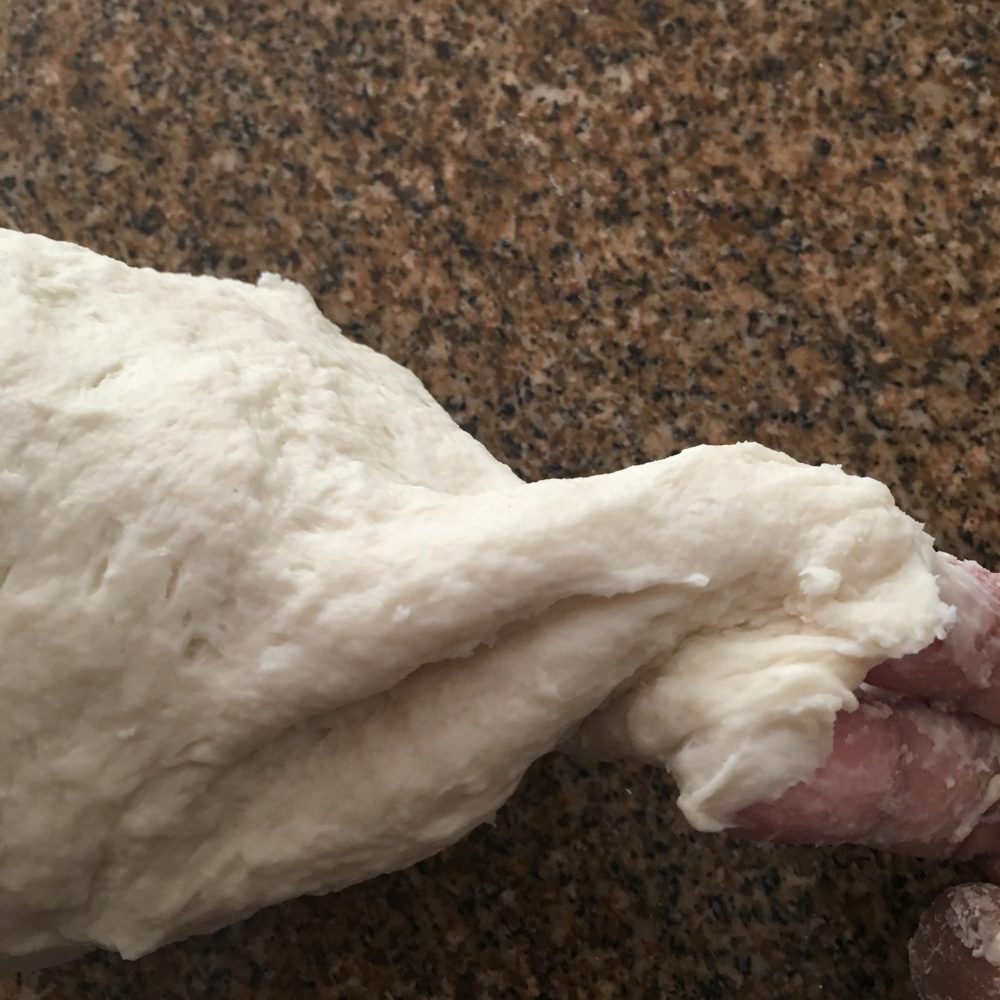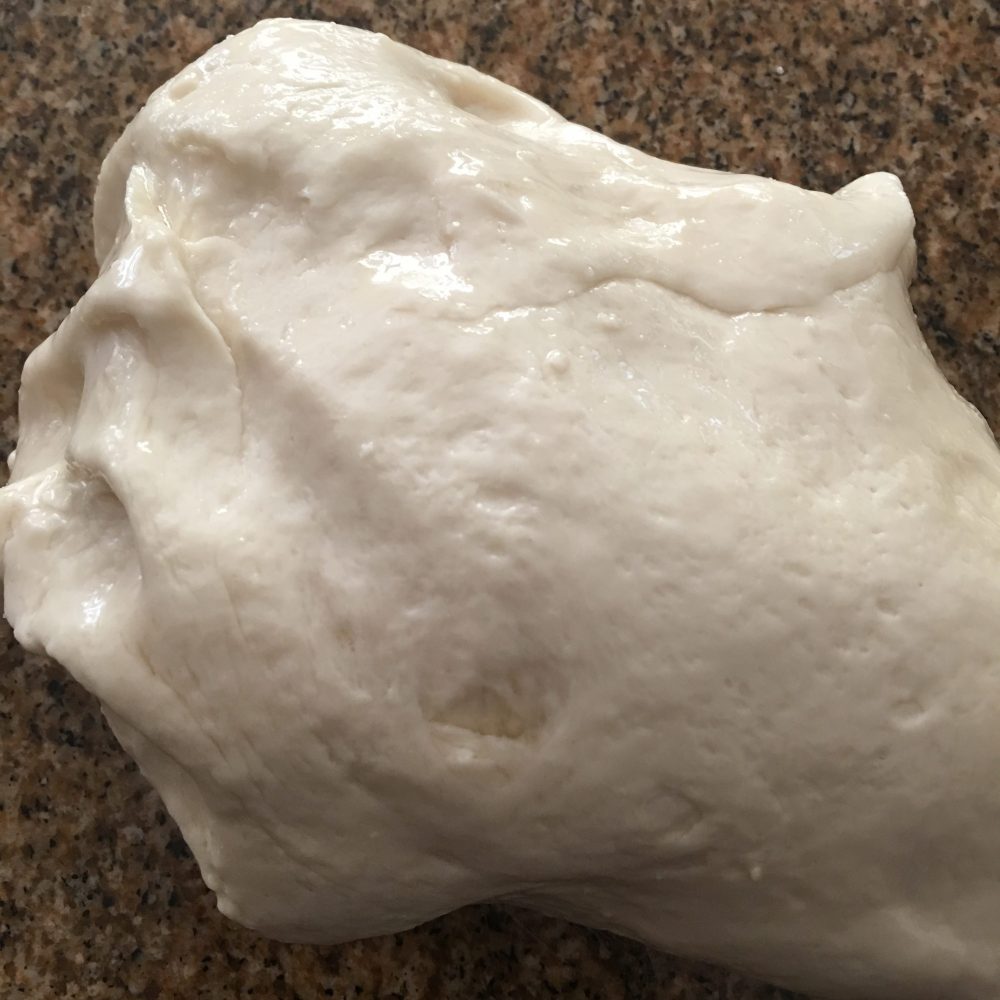 6Shape it into a ball.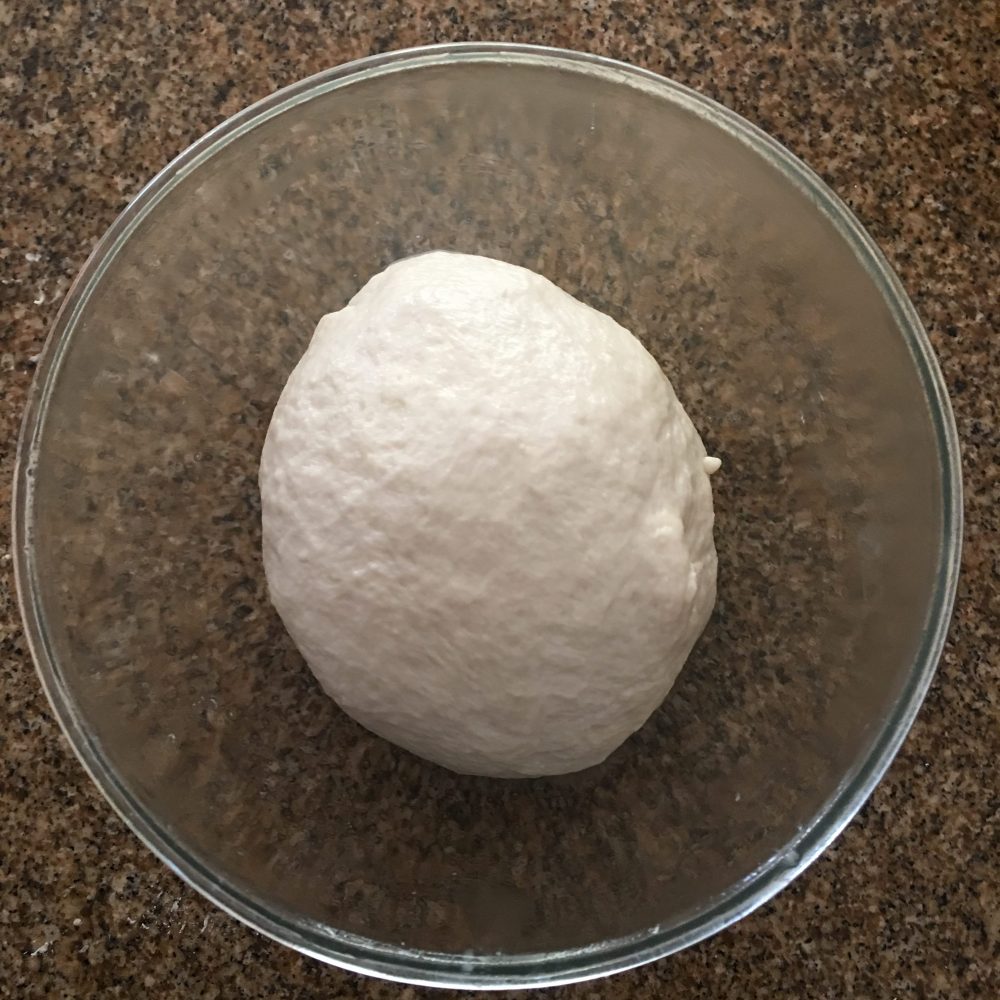 7Oil the dough and place it in a well oiled bowl. Cover it with cling film. Keep it in a warm place.Let it rise.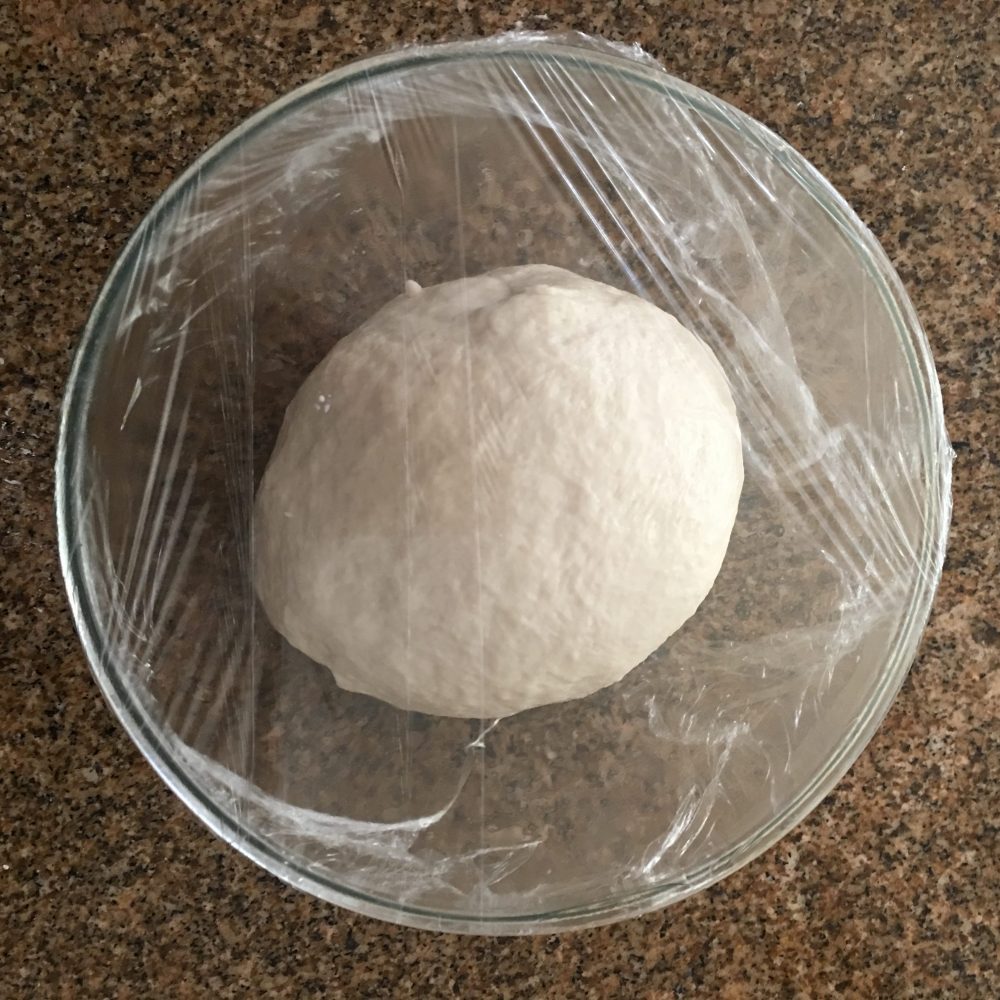 8Let it double in volume.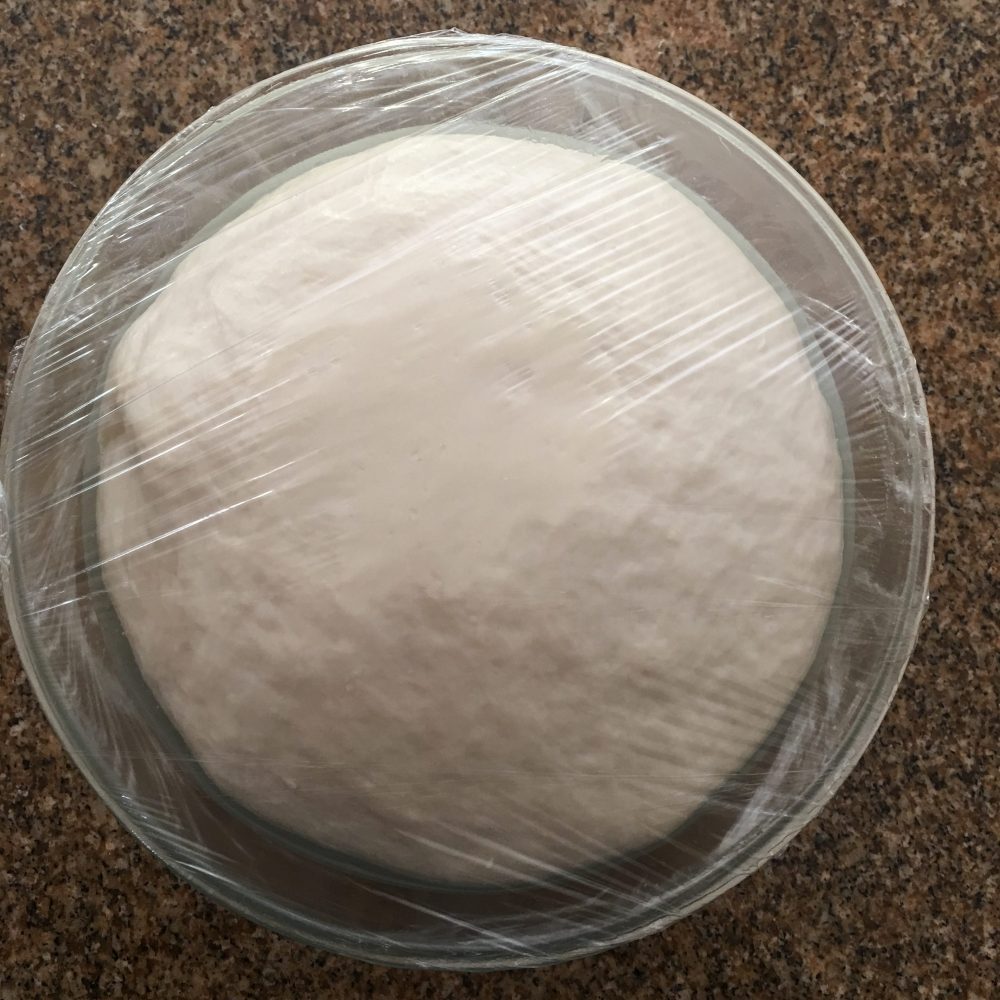 9Punch the dough gently.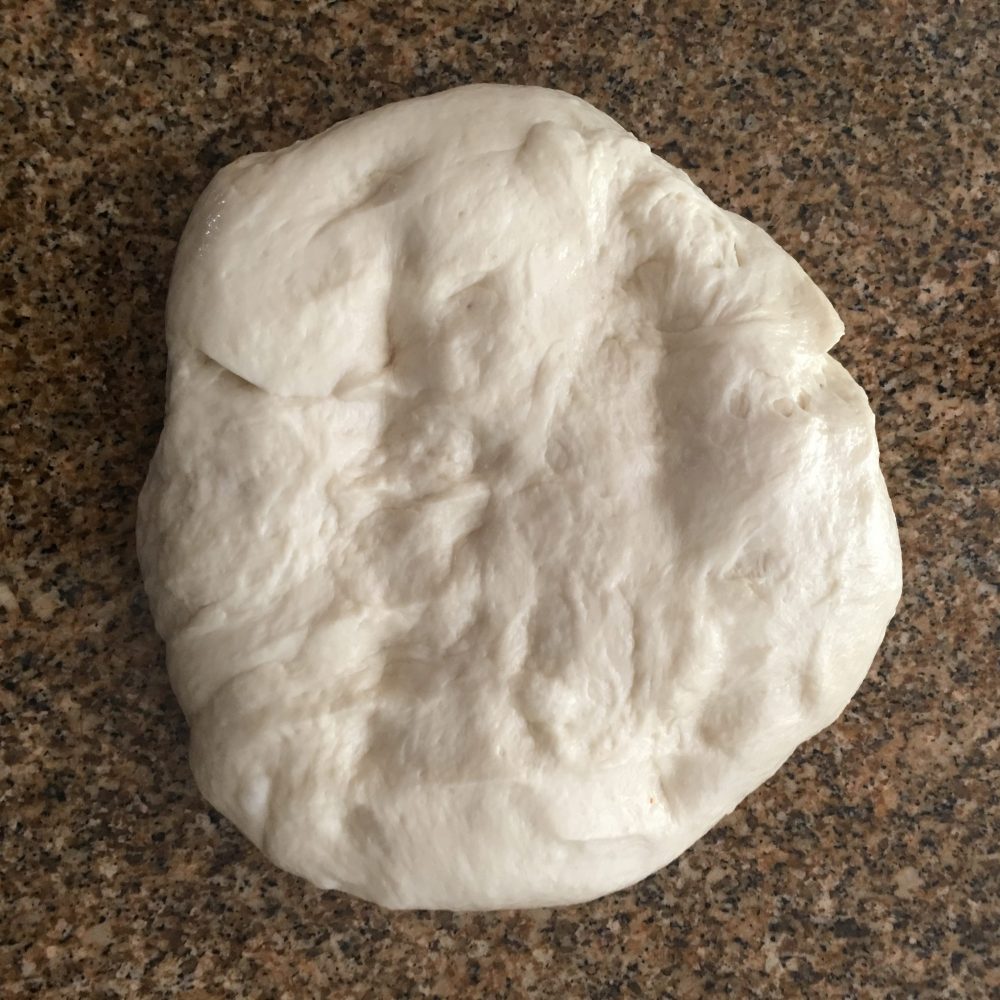 10Knead for a minute or two.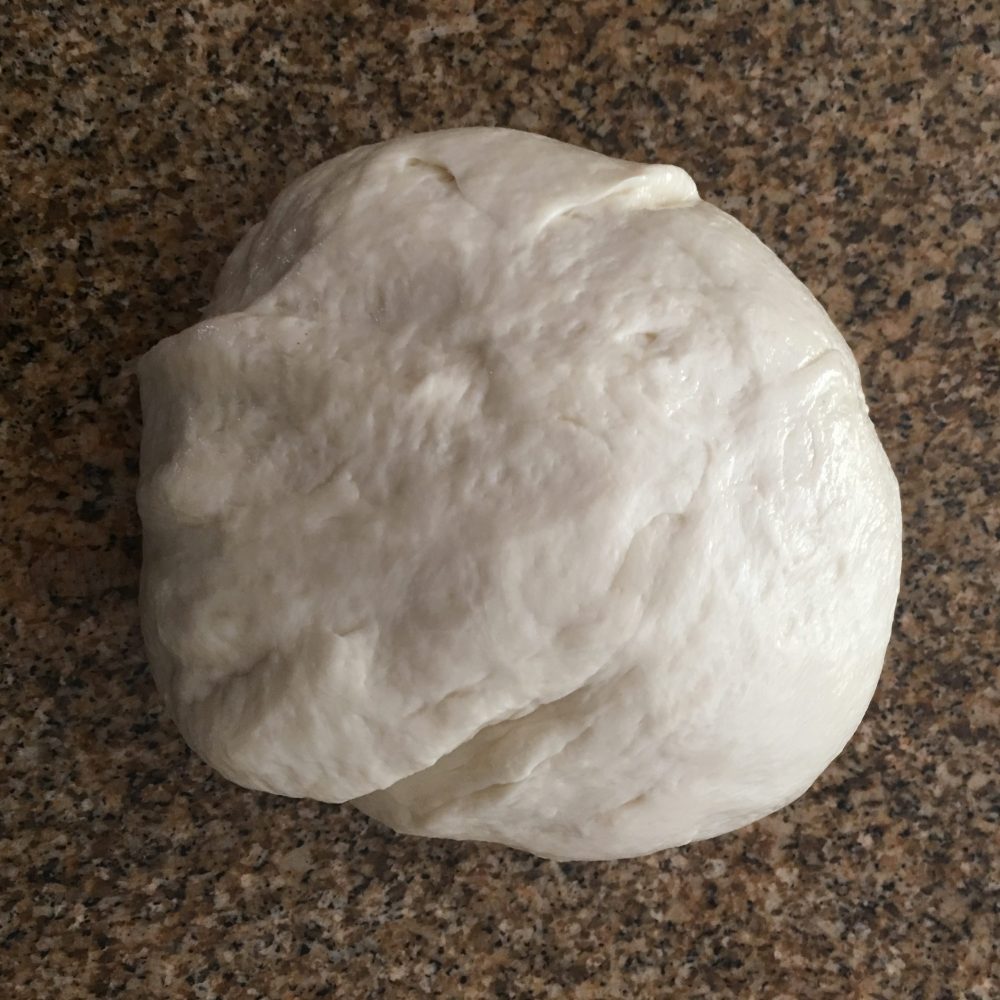 11Take around 50 gms of dough and shape it into a log about 2" long.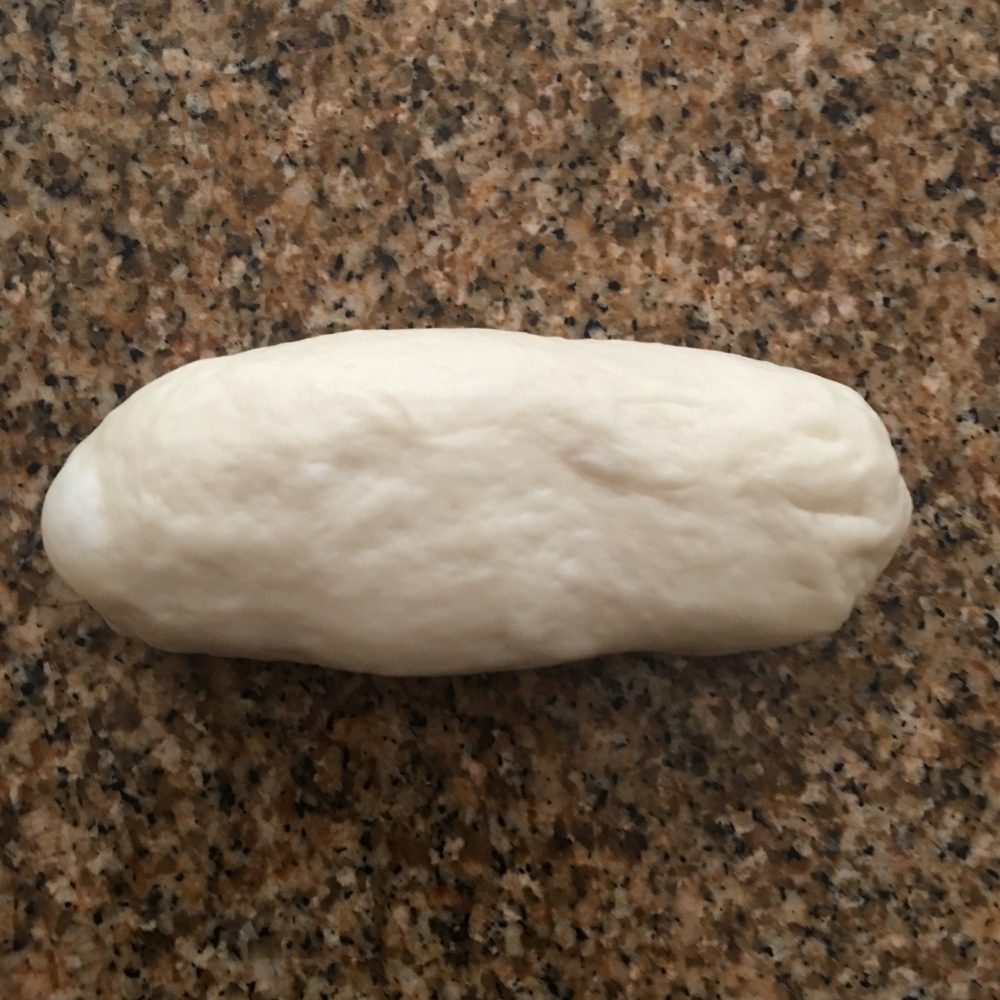 12Transfer it to a greased baking tin or line the baking tin with parchment sheet. Let it proof. Apply little water / milk on the dough and sprinkle poppyseed or sesame seeds.Meanwhile pre heat the oven at 180 degree C with both top and bottom rods on.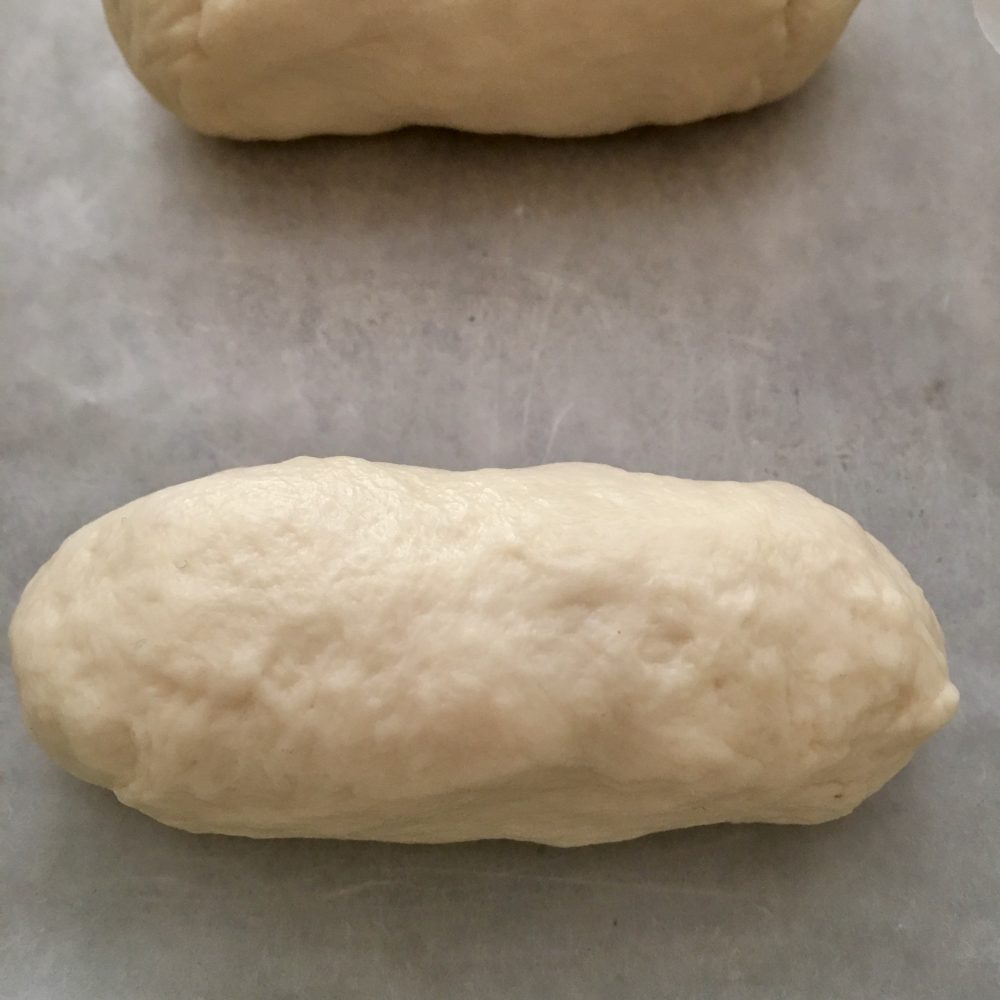 13Cover the tin with aluminium foil and bake it for 13 minutes.
14Now remove the tin from the oven .Discard the aluminium foil. Apply beaten egg or salted butter using a brush.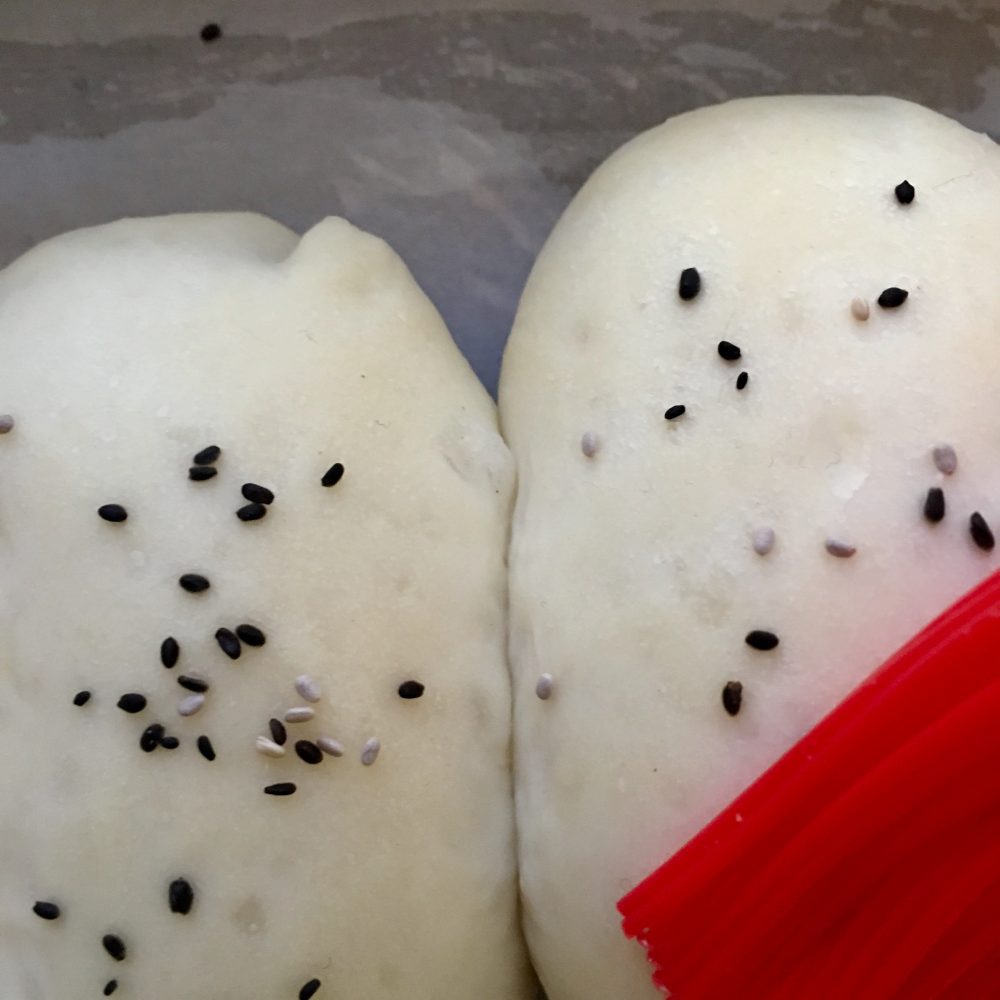 15Now bake for another 4-5 minutes in fan mode.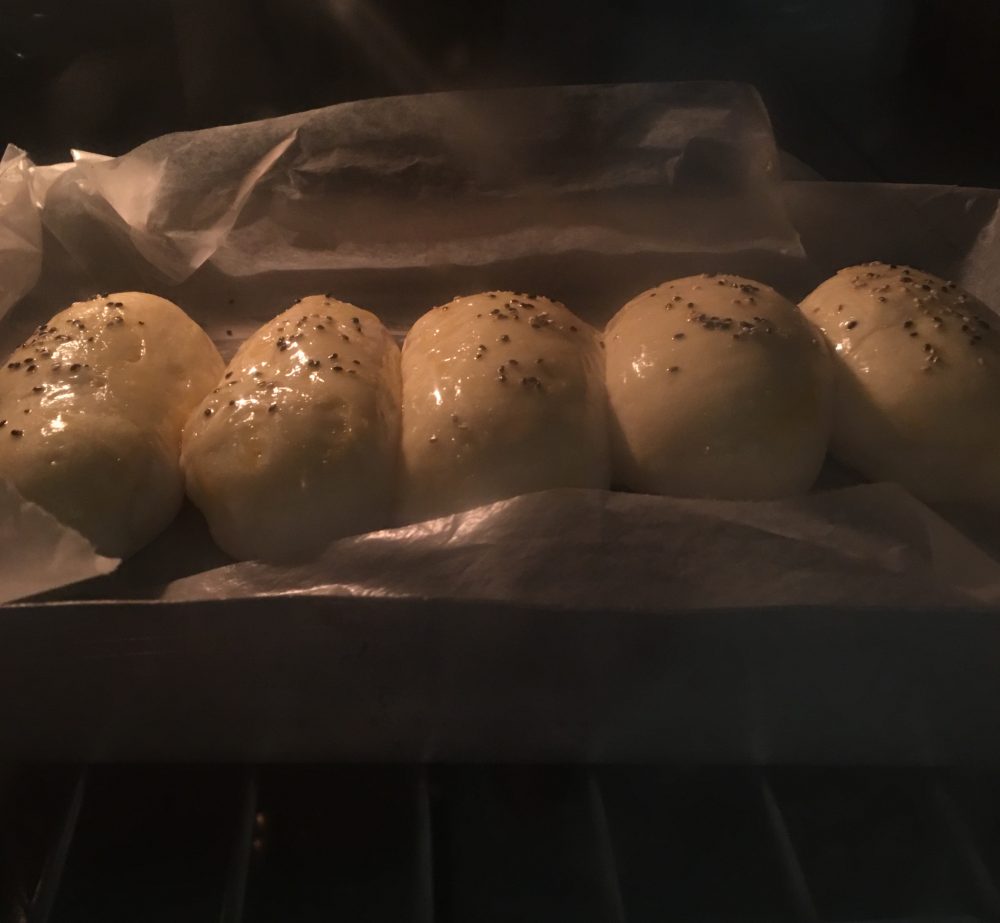 16Remove from oven and apply butter liberally. Let it cool for 30 minutes.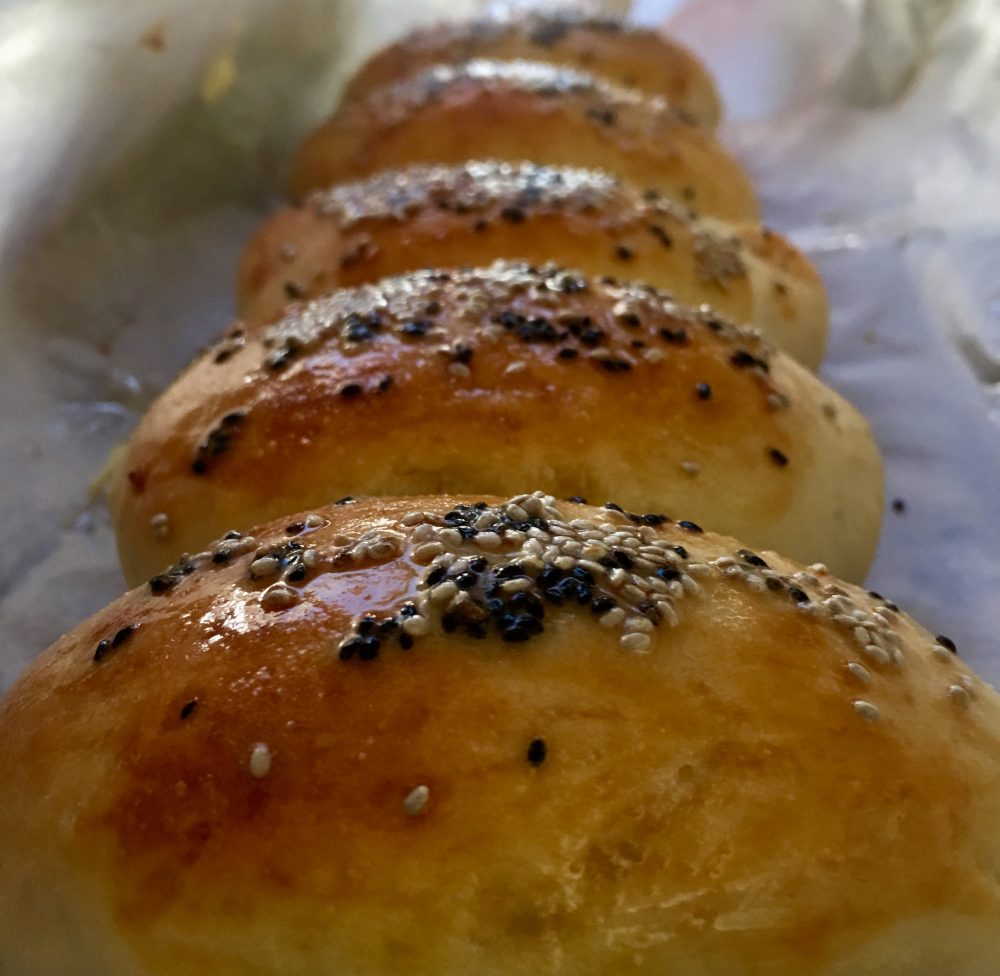 17Meanwhile in a saucepan, lightly fry 1 cup sliced mushroom .Add salt and 1/2 tsp of any Italian seasoning. Add 1/2 cup of cherry tomatoes. Turn off the heat. Keep 1/4 cup of chopped green olives and shredded cheddar ready.
18Make a small cut in the bun. The base should be intact.Spread the sauce.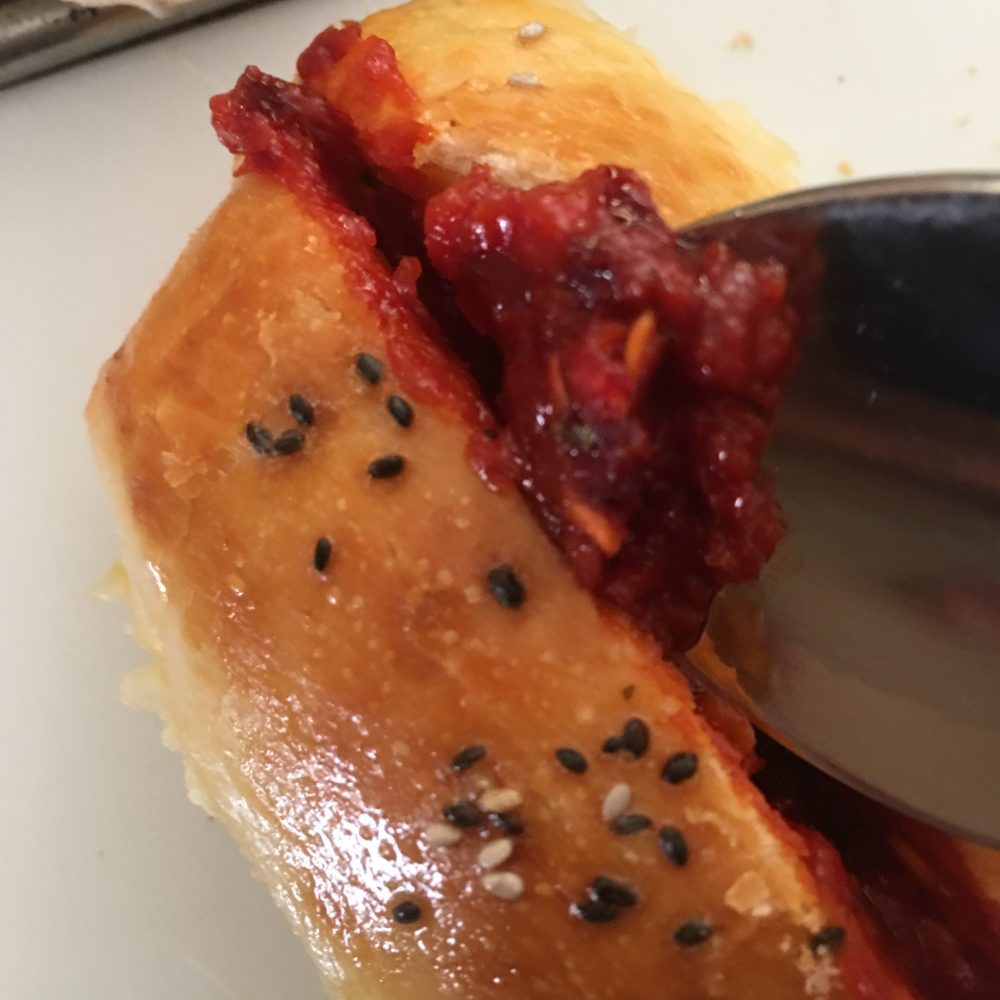 19Stuff mushroom , tomatoes and olives.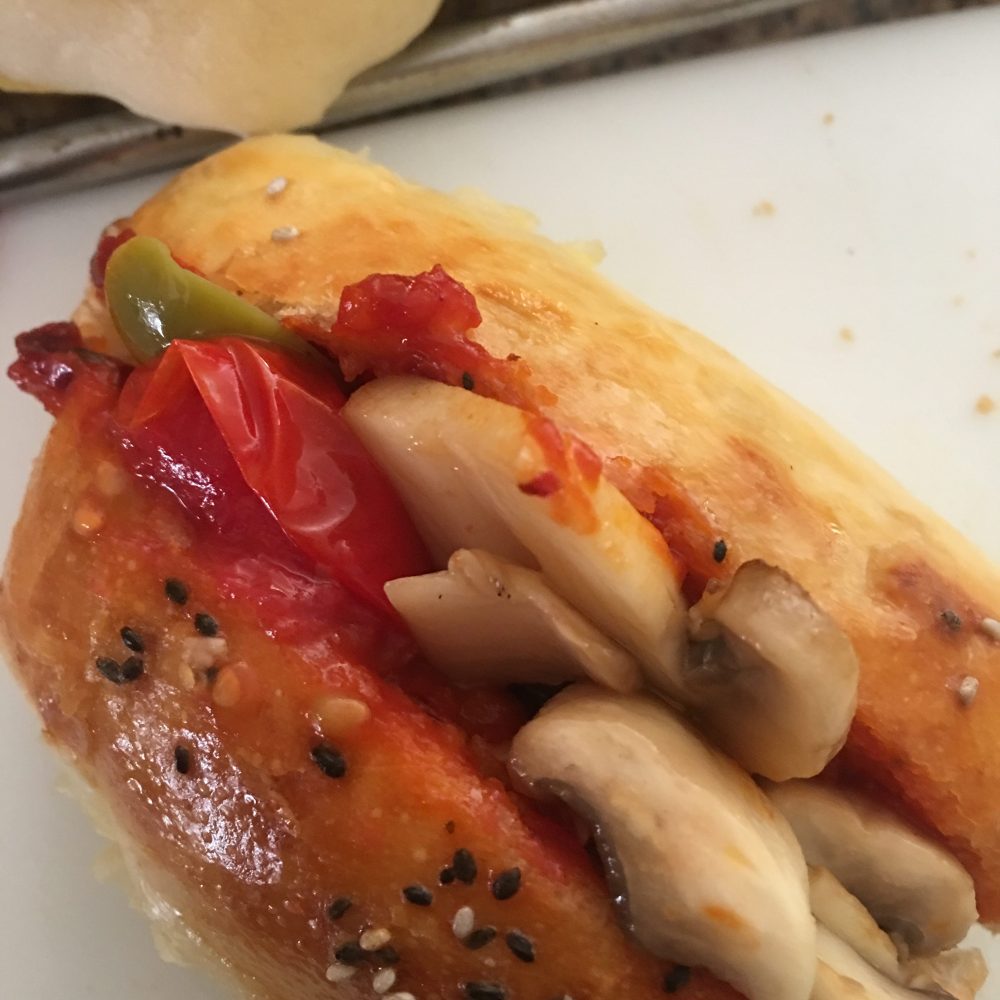 20Top it with cheese.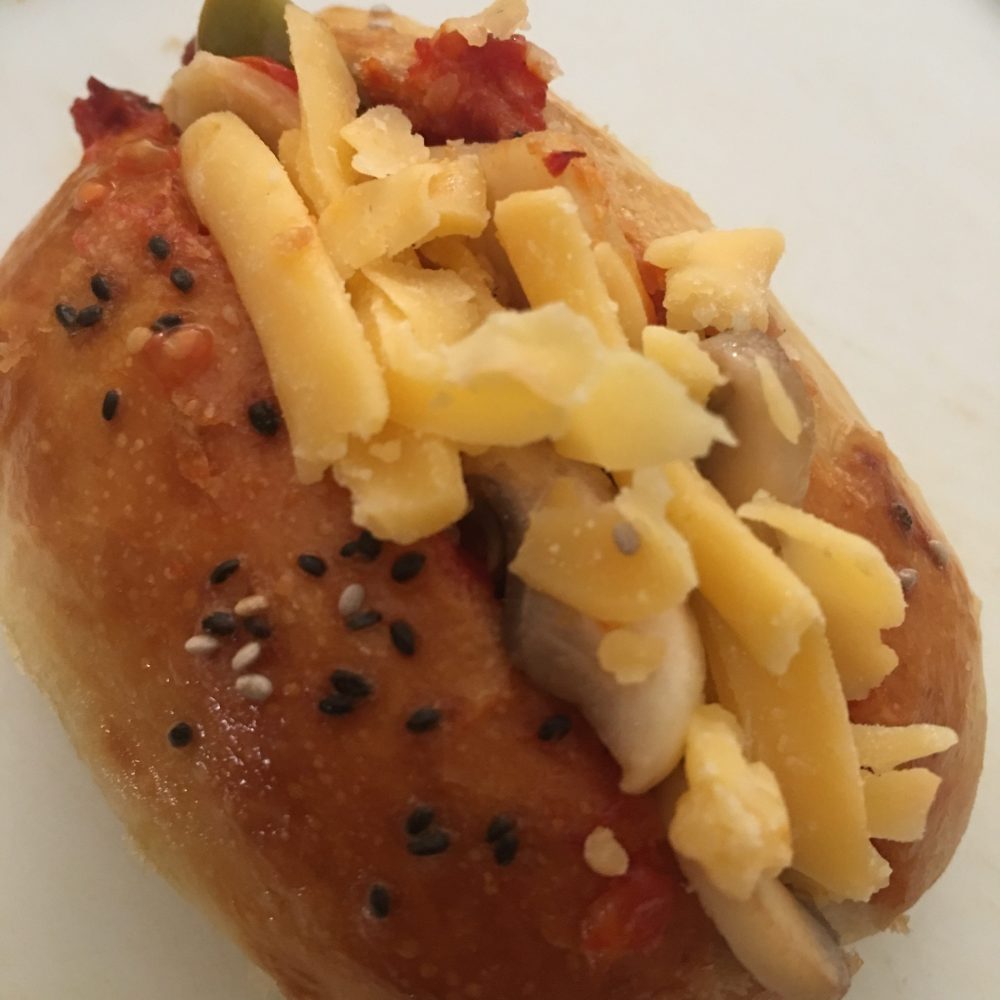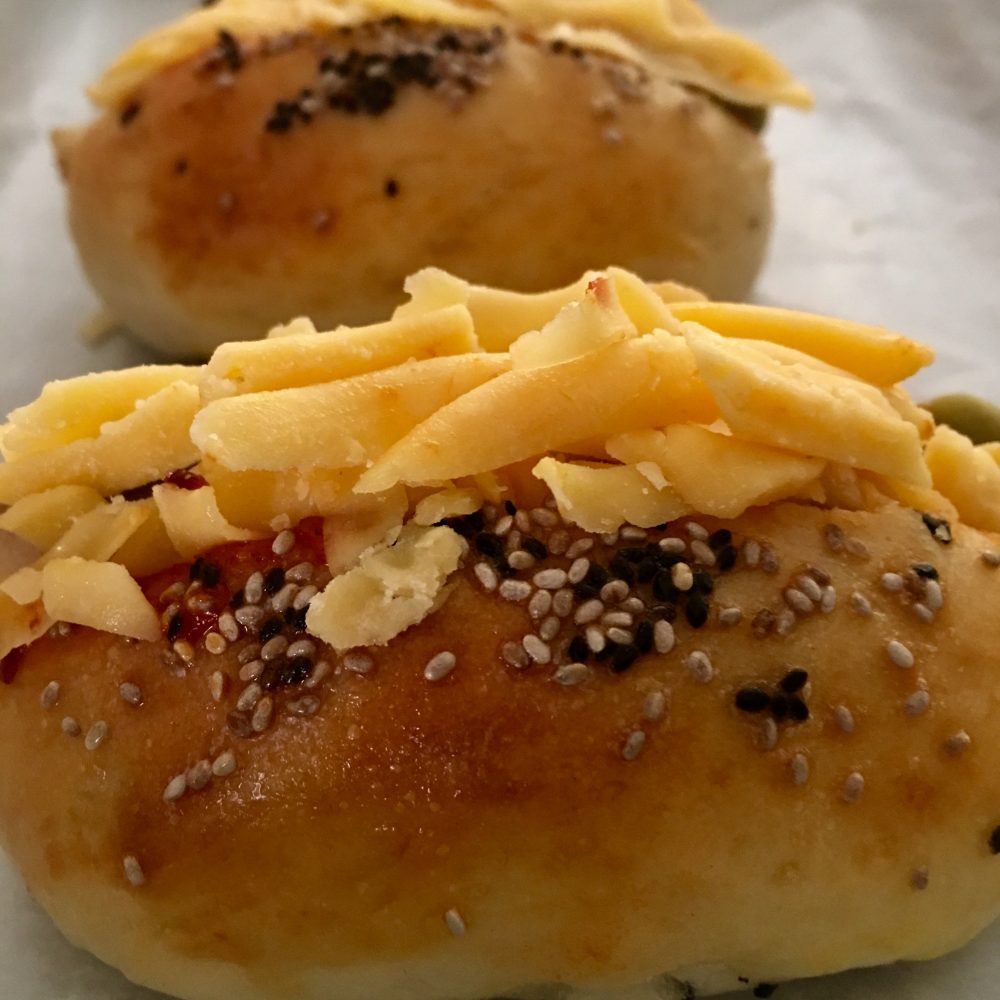 22Transfer it to a baking tin and bake for 3 mins with the top rod alone on or until the cheese melts.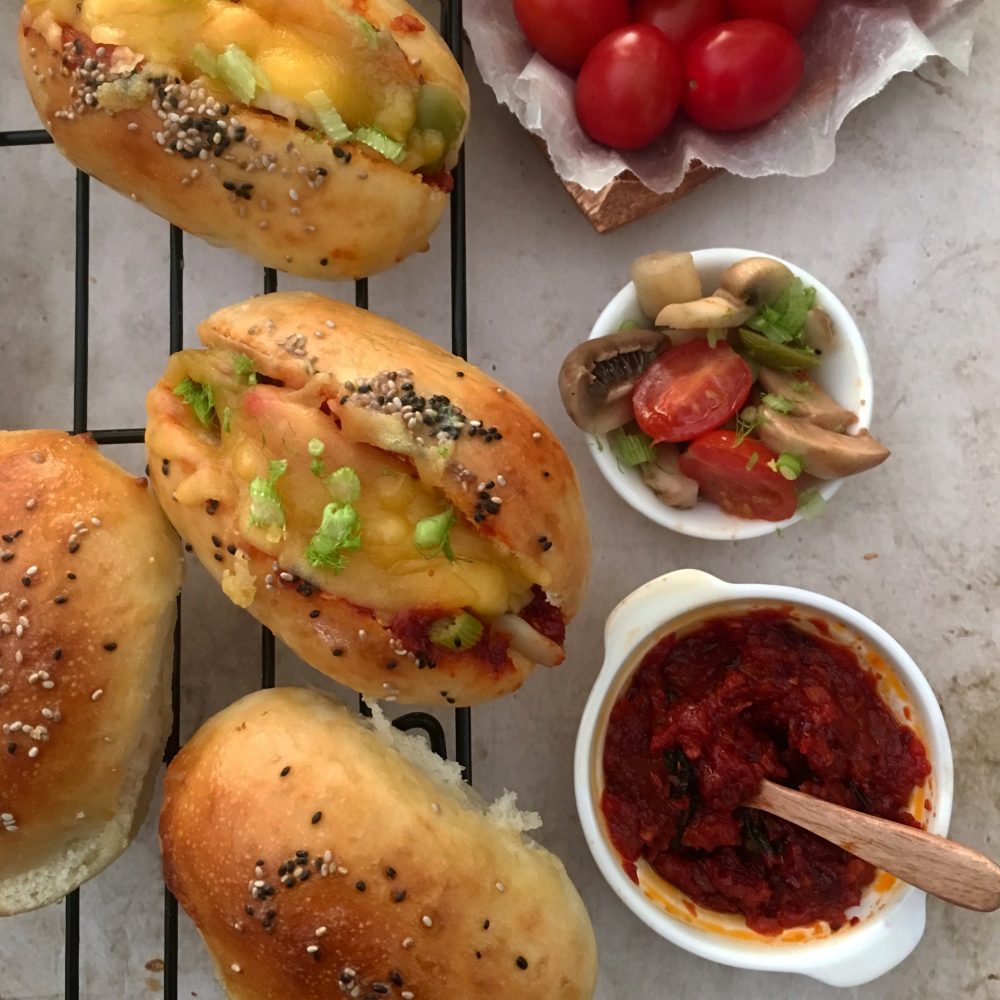 23If you want it more spicy, apply tomato - chilli sauce generously.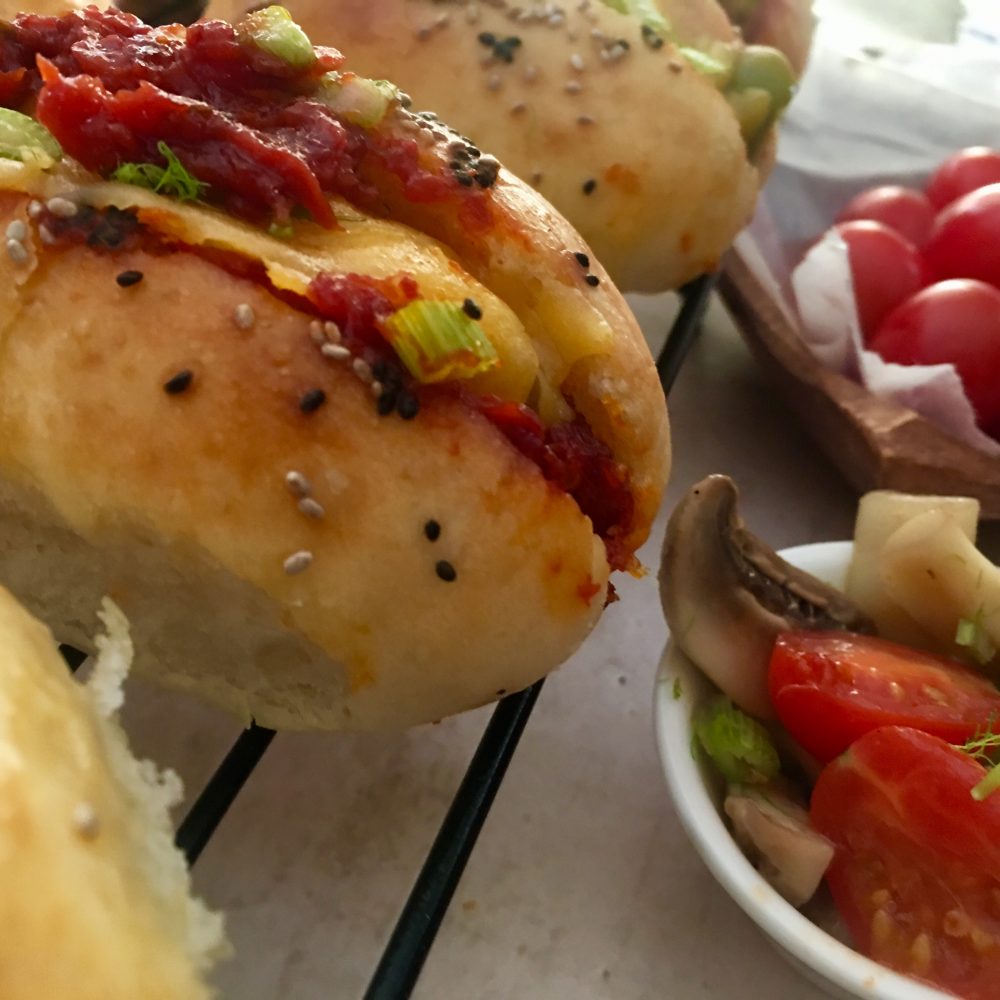 24Sprinkle fresh basil leaves and leek (optional)
0 Reviews